One On One With Mitch Lafon - DORO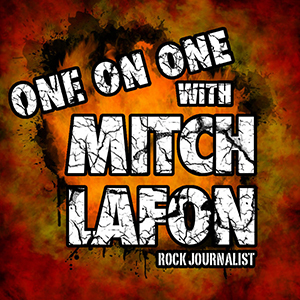 Vocalist Doro Pesch guests on Ep. 261 of One On One With Mitch Lafon.
LINK TO INTERVIEW: http://www.spreaker.com/user/talkingmetal/1on1-mitch-lafon-261-doro
In the show's only interview, Doro discusses her upcoming US tour, her Rock Carnival appearance, working with producer/songwriter Jack Ponti, has she ever considered quitting the music business, Uli Jon Roth, Blaze Bayley & her latest release 'Strong & Proud - 30 Years Of Rock And Metal' and a lot more.
Quotes from the interview:
Working with producer/songwriter Jack Ponti (time 6.09): "We hit it off right away. We loved each other right away."
(Time 7.47): "I learnt a lot from him, but you know I think he learned something from me. It was great chemistry."
On has she thought of quitting (time 11.33): "Sometimes you have to take the good with the bad. You have to hang in there when times are not on your side - in the '90s when grunge was so big and shovelled metal to the side and it was hard, but I was like 'ok, I play smaller venues. It doesn't matter.' There will still enough metal heads/ die hard fans there to keep going."
New album (18.12): 'Now we are in the making of a new record and I hope it will come out next year. We have already five songs - one is dedicated to Lemmy. It's called Living Life To The Fullest."
For more about DORO visit:
Online: http://www.doromusic.de/index2_en.php
Facebook: https://www.facebook.com/DoroPeschOfficial
TWITTER: @DoroOfficial
YouTube: http://www.youtube.com/user/DOROSCHANNEL
Spotify: https://open.spotify.com/artist/5GLeyUhj8B8f5pJxqZllKl