BONFIRE Announce New Album/Line-Up/Label/Management and 2015 Tour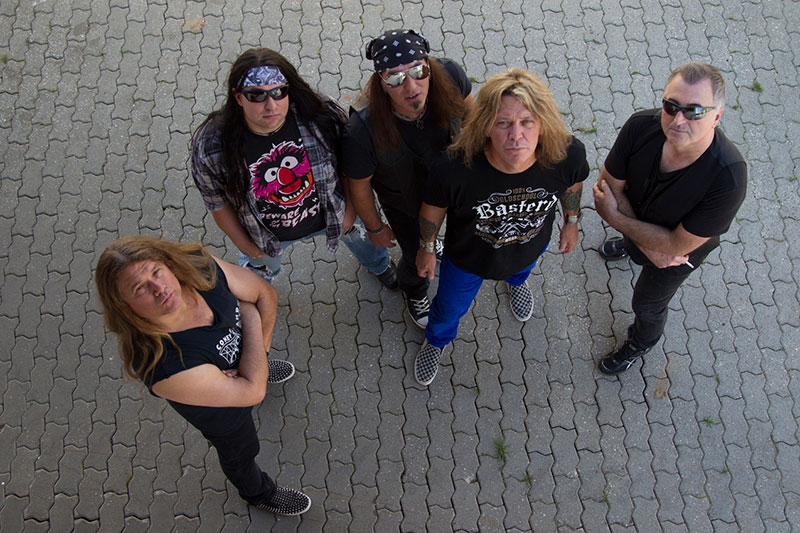 BONFIRE Announce New Album / New Line-Up / New Label / New Management / and European Tour 2015
Hans Ziller - founder, guitarist, composer and mastermind of the band BONFIRE and Claus Lessmann (Vocals) have separated after nearly 30 years.

The band has not recorded a new studio album since 2011, although there was many internal calls and talk of recording a new Bonfire CD in 2014, it never materialized. Claus Lessmann just could not or would not start recording a new album and never gave any explanation to the band. So, why should this be the end of a nearly 3 decades-long success story?
 
Quote Hans Ziller: "I originally formed the band under the name Cacumen in the early 80s, I then brought Claus Lessmann on board eight years later and we changed our name to BONFIRE. I think we simply owe it to our fans to go on. I see no reason to retire just because the lead singer of the band cannot or does not want to sing "and Hans continues:" Bonfire is my life's work, I can look back on the band in a variety of lineups and with many successful years, ECHO - nominations, Golden Record, countless concerts worldwide, more than 1 million records sold, and above all I want to stay loyal to our fans who stayed with us through the years. "
 
Anyone who knows Mastermind Hans Ziller cannot rest his head easy with this. In recent months Bonfire has composed many new songs and the new BONFIRE-Formation has found itself. With a partially new outfit of PAUL MORRIS (ex-Rainbow) for the keyboards.
Ronnie Parkes on the bass (former bassist Uwe Kohler pursues a solo project) . Of course, the familiar face of Bonfire drummer Harry Reischman is still there. A second guitarist is still being sought.
 
And finally the kicker: Ziller QUOTE: "David REECE (ex-Accept) will be the new singer. With David I share not only a total musical agreement, but also a personal friendship. After the many years of the band's internal conflicts, it was also important to me to have musicians around me I can trust and with whom it is fun to be on stage. To just play only the old songs and nothing new, fighting and arguing in the backstage area, is not what I want in my band. It is also dishonest to the fans and makes you sick in the long run and I just don't want that anymore. David Reece is a highly professional and an energetic singer who will revive the classic Bonfire songs.  Old and new members will add a spark to the old Bonfire sound while still remaining loyal to its roots."
 
Currently, the band is in the studio working on the new BONFIRE-album with producer Alessandro Del Vecchio.
The CD will be released in mid-May worldwide by 2015.
 
With new artist management and new concert agency, BONFIRE will go on a European tour in May.
The first BONFIRE shows will be headlining with special guests ELA and BATTLE BEAST also summer festivals abroad have already been confirmed.