One On One With Mitch Lafon - JESS COX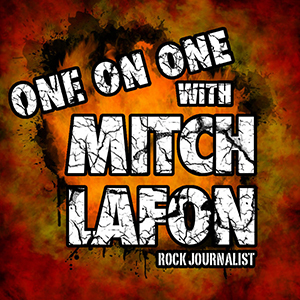 Former NEAT Records owner & Tygers Of Pan Tang singer JESS COX guests on Ep. 285 of One On One With Mitch Lafon.
In this episode, former Tygers Of Pan Tang singer talks about the band's early days and staying involved with the group through various album re-issues, the current lineup,  guitarist John Sykes & prepping for his Ozzy Osbourne auditions, Blitzkrieg, Neat Records, Metal Nation Records, his Third Step solo album, Wacken, Diamond Head, Metallica and much more.
Quotes from the interview:
John Sykes on auditioning for Ozzy Osbourne (22.23): "He wanted to join Ozzy originally when Randy Rhoads died. In fact, we went out and bought all of Ozzy's albums and went back to our flat. We kept dropping them on the solos and John kept learning each solo. I even wrote his letter for him, 'Dear Mr. Osbourne. My name is John Sykes. I'm 24 years old. I would like to join your band."
Metallica (55.06) - 'We played with Metallica. It was their first ever show in the UK. I didn't know who they were. I remember my agent saying, 'You're going to play with Metallica.' I'm like, 'Who's that?' 'It's an American band. They're going to be big. Believe me they're going to be big.' All I remember is Lars asking me to sign his drumsticks. At the time, I didn't know who the hell they were."
For more about JESS COX & Metal Nation Records visit:
Follow Mitch Lafon on Twitter: @mitchlafon