AOR Heaven April Releases Announced: PEO & BILLY SATELLITE
AOR Heaven are pleased to announce the releases scheduled for April 29: Peo Pettersson - "Welcome To The Party" and Billy Satellite's previously unreleased record which is entitled "II".
Product:
Peo - Welcome To The Party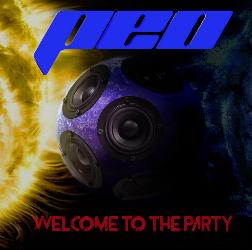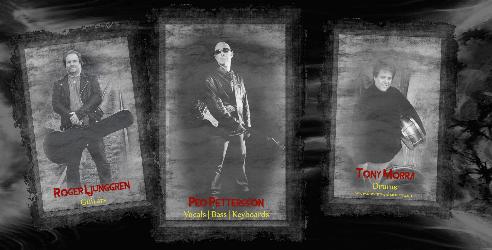 Peo Pettersson has been active in the music recording business since his teens and involved in over 250 recordings to this date. It would be just logic then that a solo album now would offer a lot of influences and a great variety of styles, but on "Welcome To The Party" we'll once again get pure AOR/Melodic Rock - also due to the new collaboration with song-writer and guitarist Roger Ljunggren (T'Bell; Niva , Grand Illusion a.o).
The history of PEO started with the album  "Look what I've started" back in 1995. After being in bands like Leviticus and Axia this was Peo Pettersson's first solo effort where he teamed up with members from Masquerade , Niva and some other great musicians. This album in the meantime has become to be a sought after  AOR /Melodic Rock classic release. Many years and many albums later, Peo now has hooked up with Roger Ljunggren  to make an album filled with classic melodic rock inspired by the heroes of the past.
Peo took care of the vocal, bass and keyboard parts on this album, all guitars were played by Roger Ljunggren and drums by Tony Morra. The album was produced, mixed and mastered by Peo Pettersson at  POP Production Studios between October to December 2015.
Tracklist:
1. Welcome To The Party, 2. The Promise, 3. You've Got It Going On, 4. Coming Out 5. Break Another Heart, 6. Sweet Dreams, 7. Eilene, 8. It's All Coming Back To Me, 9. Love A Woman, 10. The Apple Of Temptation, 11. Dangerous
Product:
Billy Satellite - II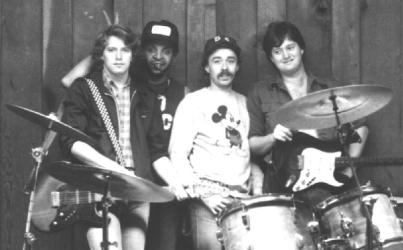 "II" is the previously unreleased second studio album by American AOR band BILLY SATELLITE; the follow-up to their Billboard chart release "Billy Satellite" from 1984. After a tour together with the legends NIGHT RANGER, the production work on album #2 begun. The plan was to start production  on the record together with producer Keith Olsen at his Good Night L.A. studios in Summer 1985.
Unfortunately, like with so many other bands of the time, their A&R at Capitol Records was replaced, the second Billy Satellite album was quietly shelved and the band was dropped. There was never any working title for the second album and, to singer Monty Byrom's knowledge, none of the songs were utilised anywhere else.
Featuring a very interesting array of tunes, with a noticeably heavier direction in places than the first album that would've garnered rave reviews had it actually been released in 1985 or 86, Monty is really pleased that this record is finally, after twenty years, seeing official release. Of course, after Billy Satellite split Monty put together New Frontier with keyboardist David Neuhauser, drummer Marc Nelson and ex-Gamma bassist Glenn Letsch, releasing an album in 1987 through Polydor's MIKA Records imprint. Monty then gravitated more towards production and song writing work with Eddie Money (who had scored a chart hit in 1986 with a cover of Billy Satellite's 'I Wanna Go Back') and Grateful Dead's Brent Mydlands, in addition to writing credits on records by David Lee Roth, the Stray Cats and Rita Coolidge.
However, having eschewed country music in his teens for the more powerful draw of hard rock, Monty found himself changing direction in the mid 90s by forming the country blues outfit Big House (not to be confused with the earlier Canadian hard rock group of the same name) with his former New Frontier cohort David Neuhauser, securing a deal with MCA and releasing three albums between 1997 and 2000. Byrom was then invited to join Bakersfield's country legends The Buckaroos following the sad passing of band leader Buck Owens, a band with whom he is still very much associated with. A fourth Big House album, 'Never Ending Train', was released in 2008, which is strangely the rarest of the four released titles.
Billy Satellite's album "II" was remastered by Chris Lyne (ex Soul Doctor, Mother Road) and liner notes were written by Dave Reynolds.
Tracklist:
01. "You and me and the Night", 02. "Sorry", 03. "Honesty", 04. "You Got Nothing On Me", 05.   "Girls Like You", 06.  "Fantasy Girl", 07.  "Secrets in Her Heart", 08.  "Slippin Away", 09.  "Turning Pages",10.  "Final Stand"