DANGER ANGEL Adds SOTO Band Member As New Vocalist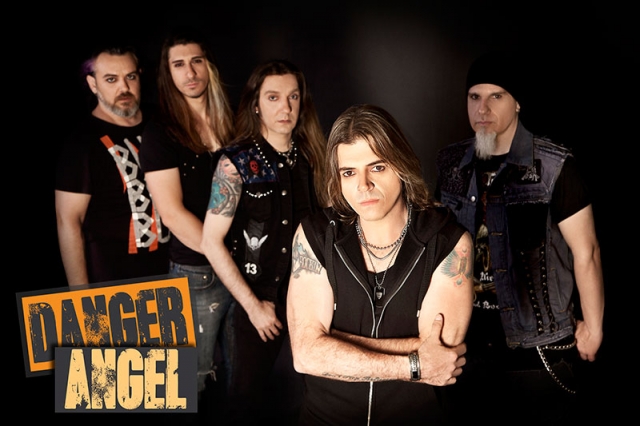 Danger Angel are absolutely excited to announce that Brazilian powerhouse vocalist BJ is the new singer of the band. BJ comes as a perfect fit in the band's evolution plan and we are all thrilled to welcome him to the family!
Moreover, Danger Angel release an all new song and video to introduce BJ to the fans and let the world take a first look at the band's new lineup.
This new song, titled "Will You Follow", was been prepared along with the rest of the new album's songs but was expedited to be ready in time for BJ's official presentation.
Danger Angel are in the process of recording the songs for a new album to be completed later in the year and BJ has already started recording vocal parts for the album, details of which will be let known in the weeks to follow.
Links:
BJ is the new singer of DANGER ANGEL but his career includes so much more. He is the singer for the Brazilian hard rock band Tempestt with whom he has recorded an album and has toured extensively, he is a constant member for the Jeff Scott Soto band, acting as guitarist, keyboardist and back vocalist and also a member of the new Jeff Scott Soto project, SOTO. He is an active member of the Brazilian musical scene, touring and performing with several projects while he is also a vocal teacher and he is hosting vocal, guitar and bass workshops all over Brazil.
BJ started his musical career at the age of 17 singing for local bands like Henceforth and Skyscraper. He recorded his first album with the band The Pills at 18 and had his debut appearance on Brazilian MTV. In 2008, he released "Bring 'Em On" with Tempestt followed by a world tour. He recorded and released his first solo album "Acoustic Heroes" in 2013, as a tribute to his influences. In 2014 he performed in the Sweden Rock Festival as a member of the Talisman band (reunion), playing the keyboards and singing backing vocals. He has been highlighted by media such as glorydazemusic.com and melodicrock.com as "The great promise of Hard Rock".
He draws influence from artists like Glenn Hughes, Steve Perry, David Coverdale, Kip Winger, Jeff Scott Soto, Jimi Jamison, Jon Bon Jovi, Steve Lee, James Brown, Stevie Wonder, Phil Collins, George Benson, Sting, Brian Adams among others.
He has shared the stage with renowned artists such as Jeff Scott Soto, Billy Sherwood, Jimi Jamison, Eric Martin, Marcel Jacob, Kip Winger, Joe Lynn Turner, Tim Ripper Owens, Billy Sheehan, Steve Morse.
It was 2009 when Danger Angel grabbed the hard rock scene by the balls and didn't let go ever since! Released their first, self-titled, album in 2010, receiving great reviews followed by the critics favorite and Jeff Scott Soto produced, "Revolutia" in 2013 followed by a highly popular European Tour. "Revolutia" also gave birth to two official videos, "When I'm Gone" and "Not An Angel".
Danger Angel are now recording their 3rd album along with their new, exciting singer BJ.