OVERDRIVE'S 30 YEARS OF SWORDS AND AXES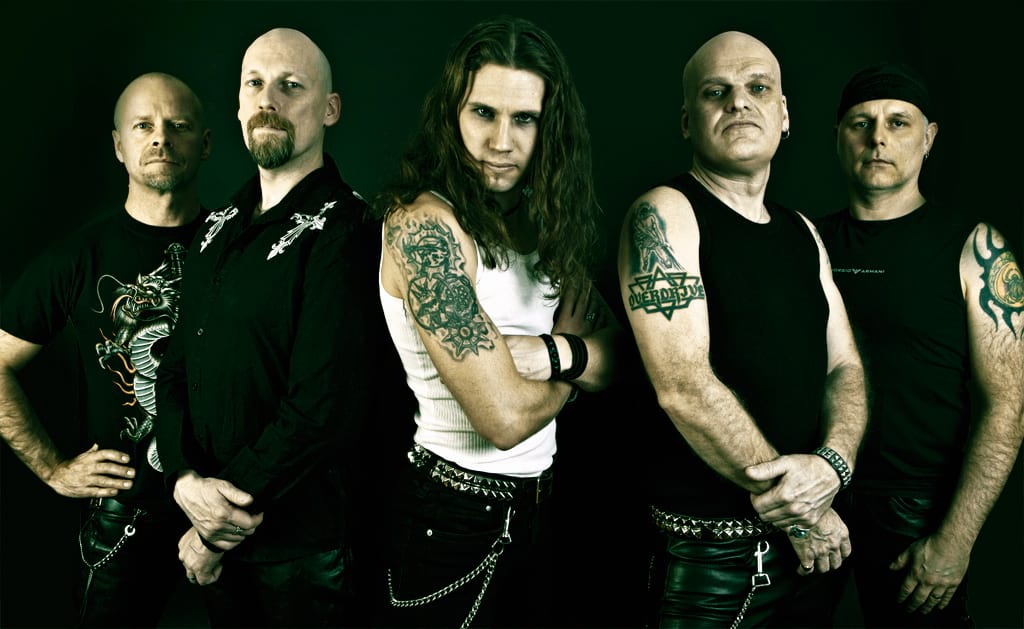 Swedish heavy metal band OVERDRIVE celebrate the 30 year anniversary of second album 'Swords And Axes'. The band played the Muskelrock Festival last month and will now bring the weapons to Japan! Two shows have been booked, at Birth Shinjuku in Tokyo on August 15 and Club Zeela in Osaka on August 17. More shows in Sweden are also currently being booked.
- It's funny, playing in Japan was always one of our goals back in the eighties, and now, thirty years later, we're finally playing there, says guitarist Janne Stark.
The band, formed in 1980, still features four of the five original members. However, original singer Pelle Thuresson is now handling the bass, while the the band's lead singer, Per Lengstedt (Portrait, ex-Unchained) joined in 2003. To commemorate the anniversary the band plays mostly material from the first two albums, and Pelle does share some of the lead vocal duties with Per handling the bass. OVERDRIVE released one EP and two albums before disbanding in 1985. After the re-union in 2003 the band has made several releases such as 'Ressurected', 'Let The Metal Do The Talking' and 'Angelmaker'. Later in 2014 High Roller Records will also release a vinyl re-issue of the debut 'Metal Attack' featuring an extra LP of old demo tracks never before released on vinyl. A new album is also in the pre-production stages, slated for a 2015 release. The line-up features Per 'PerilOz' Lengstedt: vocals, Janne Stark: guitar, Kjell Jacobsson: guitar, Pelle Thuresson: bass and Kenta Svensson: drums.
Discography: 'Reflexions' (MLP), 'Metal Attack' (LP/CD), Swords And Axes (LP/CD), Mission Of Destruction ' Live (CD), Overdrive (7'), Resurrected (MCD), Let The Metal Do The Talking (CD/LP), Angelmaker (CD), The Angelmaker's Daughter (LP)
Fan shoot from the Muskelrock Festival, featuring Pelle on lead vocals: https://www.youtube.com/watch?v=syGrKJ-QJFE
www.facebook.com/OverdriveMetal
Contact: booking@overdrive.se