2007 MelRock Awards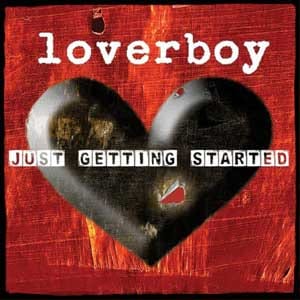 Welcome to the 9th Annual MelRock Awards. Right off the bat, my apologies for the unusually late arrival of these awards. At a time where we are already starting to consider the best of what 2008 has to offer so far, it seems a little late to cast an eye back to 2007. But it is never too late to talk about great music and the Awards below summarize the best of what I thought 2007 had to offer. Hopefully it will lead so some folks checking out releases they missed at the time.
I normally add a comment along the lines of "if you think I have missed something, do let me know..", but this year...be a little kinder! I know there are some releases missing. A couple of reasons - 1) Perhaps the record label in question never sent a promo copy (i.e. The Cult - which I did eventually hear, but didn't rate in the best of 07), or 2) Due to MelodicRockFest I simply didn't have as much time to listen to and feature a number of releases from mid-to-late year. I did the very best I could and I think the vast majority of last year's big releases are covered here.
The awards are a shorter affair this year. A hang over from MRF, coupled with catching up with other work and taking care of my family while my wife is pregnant, meant the Awards got pushed aside a little. The 2008 Awards will have to be the biggest ever to make up for it! I still think there is plenty to read and enjoy below....so go to it!
1

Loverboy

Just Getting Started

I really tossed this decision around for some time. Loverboy and Eden's Curse were both deserving winners and both bands had people talking. The elder statesmen of the melodic scene proving they still have what it takes vs the new comers, creating a stir with their debut album. In the end Loverboy won over with what I think is one of the most credible examples of a classic band updating their sound while staying true to themselves. Every track was a winner and when the only complaint is that the album wasn't long enough - that must be a good thing.

 
2

 

Eden's Curse

Eden's Curse

A very close second for newcomers Eden's Curse, who stirred things up with their approach and with their debut album on AFM Records. A melodic metal album with enough melody for an AOR release and some truly outstanding performances from all involved. Capped off by a monster tight production courtesy of the amazing Dennis Ward.

 

 

 
3

 

Threshold

Dead Reckoning

How disappointing to have an album as amazing as this, only to learn vocalist Mac has now left and the combination of his powerful, yet emotive vocals won't mix again with the progressive melodies of this great band. At least they parted in style, with this progressive masterpiece, that for me is the best album of its kind since Dream Theater's Images And Words.

 

 
4

Anberlin

Cities

I just love this band. Something about their modern rock style and a brilliant vocalist, coupled with an attitude that doesn't mimic any other modern rock band out there. Aggressive enough for a rock market, yet melodic enough to remind us what a force a killer vocalist can be. Another very powerful record with a couple of absolute classic songs within.
5

Stan Bush

In This Life

The stand out AOR release of 2007 was from another veteran. Stan Bush has been doing this since the 80s and has never sounded so good. Another album where all the vital ingredients came together to make a very powerful statement and remind us what great AOR can sound like in this day and age.
6

 

 

Kelly Keagy - I'm Alive

- Another great solo album. A little rawer and a more modern edge in places, but I am a sucker for anything Kelly does. Always classy.

 
7

 

 

 

Joe Lynn Turner - Second Hand Life

- Busier than he has ever been, JLT delivers the goods again in this great album that covers all his known styles - bluesy rock, AOR and straight ahead classic rock. Great songs.

 
8

 

 

Night Ranger - Hole In The Sun

- One of the most fiercely debated albums of the year and no surprise. As soon as I heard the direction I knew some would hate this album, but you have to get past that. If you can (and may did), it is still classic Night Ranger style and melodies, just wrapped in a more contemporary sound. Again, I'm a sucker for anything these guys do.
9

 

 

Gotthard - Domino Effect

- Another band that doesn't stand still, even after delivering the most acclaimed album of their career. Another winner here - even if it is heavier and more contemporary in it's delivery. But more great songs from Europe's number one melodic hard rock act.
10

 

 

Pride Of Lions - The Roaring Of Dreams

- More classy pomp/AOR from Jim Peterik and company. One of the most consistent songwriters in the business today, this glorious pompous set of songs is another AOR highlight for the year.
| | |
| --- | --- |
| 11 | Allen / Lande - The Revenge  |
| 12 | Two Of A Kind - Two Of A Kind |
| 13 | The Poodles - Sweet Trade   |
| 14 | Danny Vaughn - Traveller |
| 15 | Frederiksen / Denander - Baptism By Fire |
| 16 | Dogpound - III |
| 17 | Ted Poley - Smile |
| 18 | Kevin Chalfant - Fly 2 Freedom   |
| 19 | Dennis DeYoung - One Hundred Years From Now |
| 20 | The Codex - The Codex |
| | |
| --- | --- |
| 21 | Martie Peters Group - Road To Salvation  |
| 22 | Burn - Global Warning |
| 23 | Primal Fear - New Religion   |
| 24 | Rush - Snakes & Arrows |
| 25 | Circus Maximus - Isolate |
| 26 | David Readman - David Readman |
| 27 | Shaw/Blades - Influence |
| 28 | Nightwish - Dark Passion Play  |
| 29 | Pink Cream 69 - In10sity |
| 30 | Scorpions - Humanity Hour 1 |
Honorable Mentions: (in no particular order)
Masterplan - MKII
Airtime - Liberty Manifesto
Gary John Barden - Love And War
Symphony X – Paradise Lost
Nocturnal Rites – The 8th Sin
The Lec Zorn Project - It Began In The Underground
Heartland - Mind Your Head
Jaded Heart - Sinister Mind
Crazy Lixx - Loud Minority
The Click Five - Modern Minds And Pastimes
Ken Hensley - Blood On The Highway
Mind's Eye - A Gentleman's Hurricane
Empire - Chasing Shadows
Cinder Road - Superhuman
White Wolf - Victim Of The Spotlight

Great White - Back To The Rhythm
Jorn - Unlocking The Past
Hartmann - Home
Code - The Enemy Within
Last Autumn's Dream - Saturn Skyline
Dante Fox - Under The Seven Skies
REO Speedwagon - Find Your Own Way Home
WildKard - Megalomania
The Ladder - Sacred
JK Northrup - Wired In My Skin
Bloodbound - Book Of The Dead
Voices Of Rock - MMVII
Los Angeles - Los Angeles
Cornerstone - Two Tales Of One Tomorrow
Newman - Primitive Soul
Mass - Crack Of Dawn
Robin Beck - Livin' On A Dream
Cage - Hell Destroyer
Anberlin - Godspeed (Audio Sample - MP3 Download)
Loverboy - Just Getting Started
Eden's Curse - Judgement Day
Threshold - Slipstream
Night Ranger - Whatever Happened
 
Two Of A Kind - The Longest Night
Kelly Keagy - I'm Alive
Stan Bush - In This Life
Gotthard - Domino Effect
Loverboy - The One That Got Away
 
Kelly Keagy - When Nobody's Looking
Joe Lynn Turner - Love Is Life
Threshold - Elusive
Robin Beck - Love Lies
Silverchair - Straight Lines
Heartland - For Pity's Sake
Hooters - I'm Alive
Loverboy - Stranded
Eden's Curse - After The Love Has Gone
REO Speedwagon - I Needed To Fall
 
Dogpound - My Own Sin
Anberlin - Dismantle.Repair
Allen / Lande - Master Of Sorrow
Hartmann - Coming Home To You
Night Ranger - Tell Your Vision
Pride Of Lions - Language Of The Heart
Ted Poley - What If She Knew
Rush - Far Cry
The Click Five - Flipside
Dogpound - Blind
 
The Poodles - Band Of Brothers
Two Of A Kind - Give Me A Reason
Threshold - Safe To Fly
Night Ranger - Rock Star
Airtime - River Runs Deep
Kelly Keagy - World Before And After
Loverboy - Lost With You
Last Autumn's Dream - For The Young & The Wild
Ted Poley - If You Can Change Your Heart
Dennis DeYoung - Save Me
 
Gotthard - Master Of Illusion
Pride Of Lions - Faithful Heart
The Poodles - Streets Of Fire
Voices Of Rock / Harry Hess - Irresistible
Frederiksen Denander - Right Heart, Wrong Time
David Readman - Don't Let It Slip Away
Danny Vaughn - Miracle Days
Burn - Shadow Of The Satellites
Joe Lynn Turner - Second Hand Life
Primal Fear - Fighting The Darkness
Honorable Mentions: (in no particular order)
Loverboy - Back For More
Loverboy - The Real Thing
Airtime - Liberty
Airtime - Edge Of Your Mind
Gary John Barden - Love Lost
Gary John Barden - Unchain Me
Gary John Barden - Creatures Of The Night
Ken Hensely - Just The Beginning
Dogpound - Glass Jar
Dogpound - Human Hologram
Dogpound - Dead And Gone
Ted Poley - Going Blind
Ted Poley - Where It Ends
Ted Poley - Waiting Line
Jaded Heart - Sinister Mind
Jaded Heart - Open Your Eyes
Jaded Heart - Hero
House of Shakira - Crazy But No Fool
House of Shakira - Small Town
Gary Hughes - Wide Awake In Dreamland
Primal Fear - Face The Emptiness
Primal Fear - Everytime It Rains
Heartland - Magazine
Heartland - A Fathom I Fell
Dennis DeYoung - Rain
Dennis DeYoung - This Time Next Year
The Lec Zorn Project - Second Chance
The Lec Zorn Project - You Keep Me In The Dark
Nocturnal Rites – Not The Only
Nocturnal Rites – Never Again
David Readman - Long Way To Heaven
David Readman - Take These Tears
David Readman - Without You
Great White - Here Goes My Head Again
Great White - I'm Alive
Great White - How Far Is Heaven
Circus Maximus - A Darkened Mind
Circus Maximus - Abyss
Circus Maximus - Arrival Of Love
The Hooters - Time Stand Still
The Hooters - Until You Dare
Burn - Give Me Tonight
Burn - Weight Of Expectation
Burn - Forgive Me
Burn - Down In Flames
Eden's Curse - Fallen King
Eden's Curse - Eyes Of The World
Kevin Chalfant - Who's Crying Now
Kevin Chalfant - Separate Ways
Kevin Chalfant - Don't Stop Believin'
Bon Jovi - Any Other Day
Bon Jovi - Lost Highway
Voices Of Rock - China In Your Hands
Voices Of Rock - Wild Thing
White Wolf - One More Lie
White Wolf - America (Hello Again)
White Wolf - Victim of the Spotlight
Cage - Hell Destroyer
Cage - Rise Of The Beast
Scorpions - Love Will Keep Us Alive
Scorpions - Future Never Dies
Scorpions - Game of Life
Robin Beck - Always
Robin Beck - Can't Get Enough Of Your Heart
Robin Beck - I Can't Walk The Line
Los Angeles - I Will Carry You
Los Angeles - Measure Of A Man
Los Angeles - I Must Be Blind
Mass - Crack Of Dawn
Mass - It's You
Newman - Primitive Soul
Newman - 15 Minute Revolution
Newman - Heading For Your Heart
Frederiksen / Denander - Never Try To Love Again
Frederiksen / Denander - Baptism By Fire
Frederiksen / Denander - Let Him Go
Norway - American Girl

TRW - Only A Letter
TRW - Rivers Of Paradise
Rush - Malignant Narcissism
Rush - Workin' Them Angels
Rush - Armor And Sword
The Codex - Whole Again
The Codex - Toxic Kiss
The Codex - Mistress Of Death
Cornerstone - Misery
Cornerstone - One Man's Hell
Cornerstone - Two Tales Of One Tomorrow
Martie Peters Group - Fallen
Martie Peters Group - Chosen One
Martie Peters Group - Wish
Martie Peters Group - Swimming In Your Blue Eyes
Bloodbound - Sign Of The Devil
JK Northrup - Wired In My Skin
JK Northrup - So Long
Gotthard - Now
Gotthard - Where Is Love When Its Gone
Gotthard - The Call
Gotthard - Falling
Allen / Lande - Wake Up Call
Allen / Lande - When Time Doesn't Heal
Allen / Lande - Gone Too Far
Allen / Lande - The Revenge
Two Of A Kind - Into the Fire
Two Of A Kind - Unbearable
Two Of A Kind - In Your Arms
Joe Lynn Turner - In Your Eyes
Joe Lynn Turner - Blood Red Sky
Joe Lynn Turner - Got Me Where You Want Me
Stan Bush - Over You
Stan Bush - I Got A Thing For You
Stan Bush - I'll Never Fall
The Ladder - Sacred
The Ladder - Something To Believe In
The Ladder - Run To You
WildKard - End Of The World
WildKard - Whispers In The Dark
WildKard - Wake Me Up When It's Over
Night Ranger - Drama Queen
Night Ranger - You're Gonna Hear It From Me
REO Speedwagon - Smilin' in The End
REO Speedwagon - Find Your Own Way Home
Magnum - Inside Your Head
Magnum - Thank You For The Day
Magnum - You'll Never Sleep
Dante Fox - Goodbye To Yesterday
Dante Fox - Under The Seven Skies
Dante Fox - Hold Out Your Hand
Last Autumn's Dream - Domino
Last Autumn's Dream - Pages
Last Autumn's Dream - Supersonic
Threshold - This Is Your Life
Threshold - Pilot In The Sky Of Dreams
Masterplan - Warriors Cry
Masterplan - Keeps Me Burning
Masterplan - Enemy
Pink Cream 69 - No Way Out
Pink Cream 69 - I'm Not Afraid
Pink Cream 69 - Last Train to Nowhere
Anberlin - Adelaide
Anberlin - A Whisper & A Clamor
Anberlin - Inevitable
Pride Of Lions - Defying Gravity
Pride Of Lions - Tall Ships
Danny Vaughn - Traveller
Danny Vaughn - The Touch of Your Hand
Danny Vaughn - Lifted
Shaw/Blades - Sounds Of Silence
Shaw/Blades - Dirty Work
Shaw/Blades - Lucky Man
Code - My Time
Code - Alive
Code - Sworn To Silence
Hartmann - Lay All Your Love On Me
Hartmann - Why Do I
Eden's Curse - Judgement Day
Dogpound - My Own Sin
The Codex - Raise Your Hands
Allen / Lande - Wake Up Call
Primal Fear - Face The Emptiness
Cornerstone - Misery
Nocturnal Rites - Never Again
Circus Maximus - A Darkened Mind
Eden's Curse - Fallen King
Circus Maximus - Abyss
Loverboy - The One That Got Away
REO Speedwagon - I Needed To Fall
Allen / Lande - Master Of Sorrow
Gotthard - The Call
Pride Of Lions - Faithful Heart
Eden's Curse - Voice Inside
Ted Poley - If I Can't Change Your Heart
Kelly Keagy - Everything I Need In A Woman
Pride Of Lions - Love's Eternal Flame
WildKard - Wake Me When It's Over
Heartland - A Fathom I Fell
Night Ranger - There Is Life
Magnum - Inside Your Head
Two Of A Kind - Unbearable
Stan Bush - Waiting For You
Anbelin - Godspeed
Silverchair - Straight Lines
Anberlin - Dismantle.Repair
Click Five - Flipside
Jimmy Eat World - Big Casino
Cinder Road - Bad Excuse
Faber Drive - 24 Story Love Affair
Jimmy Eat World - Let It Happen
Hedley - She's So Sorry
Angels And Airwaves - Call To Arms
Eden's Curse - We All Die Young
Anberlin - Like A Rolling Stone
Kevin Chalfant - Feeling That Way
Jorn - Run To You
Shaw Blades - The Sound Of Silence
Jorn - Cold Sweat
Tesla - Bad Reputation
Axel Rudi Pell - Fools Game
Northern Kings - Don't Stop Believin'
Shaw Blades - Dirty Work
| | |
| --- | --- |
| 1 | |
| | | | |
| --- | --- | --- | --- |
| 2 | | 3 | |
And....a few of the worst....
x
x
x
x
x
The Year That Was - The Best Music Results
Musically speaking 2007 was a little anti-climactic. Things got off to a great start and looked promising, but things just dropped off and the second half of the year disappointed me.
Most of my Top 10 came from the first half of the year and overall I felt there were a number of strong albums, but a real lack of killer songs. Already in 2008 I have seen a much stronger presence of high-grade songs and there looks to be plenty to come throughout the year ahead.
To the results -
The top albums have comments attached, but outside the Top 10, Two Of A Kind was a stunning debut, as was The Codex.
Good to see such an array of established names in there, all proving they can still deliver high class albums and in the case of a few (Dogpound, Martie Peters Group, Burn, Ted Poley) - challenging their previous best efforts.
Now, there is always some debate every year when I list my favourite modern rock releases. It is very true that I don't get to hear a number of releases from the genre, but I try and check out all those that are talked about on the forums and I mix those with a few of my own favourites. I may not talk a lot of modern rock on the site, but I do listen to many. But this is melodicrock.com, so my emphasis in showcasing modern rock artists is to bring those titles here that I think will appeal to other melodic rock lovers. That is - people like me - with their heart in the old-school sound, but an open mind to appreciate other great styles of rock music. So the Top 10 modern rock releases is 10 albums I think are of fabulous quality that will also appeal to regular readers of this site. This year's list features 10 albums I think everyone should check out - especially the Top 7. Modern rock fans won't need convincing!
Song Of The Year to Anberlin. I bet no one saw that coming...but what an amazing tune. The first time a modern rock song has made it to the top position. The first time I played that album I recalled being stunned by the power of the song and the incredible vocals, backed by an old-school fists in the air chorus, mixed with a more expected modern rock sound. A great mix of influences, and if you ask me, a great way for melodic fans to appreciate more a modern style.
Loverboy's classic comeback tune wasn't far behind though - another cracking song and Eden's Curse's hard rocker was my favourite hard rock tune of the year.
I expanded the Best Ballads list to 15 titles. I was really happy to see some killer ballads about this year. The art of the power ballad has been fading, but 2007 was a cool year for ballads and 2008 looks even better.
Artwork gets a spotlight again as I believe that is truly important to help promote an album and even in an online world, a good cover can catch a readers eye and hopefully that might prompt them to check out the music within.
And again, I list some of the less impressive CD covers below. I don't mean to offend any of the artists featured there, but 2007 saw some dodgy covers and I would hope those listed take note and come back with something a little more appealing next time around. In most cases the music within was great (Duran Duran's dog aside), so when you spend so much time writing and recording an album - you don't want to turn any potential purchaser away with a crap cover.
The Year That Was: Behind MelodicRock.com
SITE STATS:
I'm pleased to say that stats continue to rise overall, with areas of the world still represented fairly evenly. Simply stated, the traffic to the site is primarily 50% USA/Canada; 30% UK/Europe and 20% Japan/Australasia.
To look at a snapshot of one month, December 2007, the site churned out 1027Gig of data; took in 220,000 unique users; 473,070 visitors in total for 1,591,172 different pages, 17,995,005 individual files, making a total of 27,933,668 "hits".
Pretty cool!
The year high for unique users was 295,000 in May 2007 and the current level as of March 2008 was 273,000 unique users for 38,729,066 "hits".
Daily frontpage averages have hovered around 21,000 - 22,000 mid-week and the usual 15,000-ish over the weekends.
Thanks to everyone for the continued patronage of the site and the continuing support of the artists and advertisers featured here.
THE BIGGEST STORY OF 2007:
The biggest story of 2007? Oh, bugger here we go again. Yes, as far as controversy and decisions that upset the fan base, causing no end of tensions - the winner is again Journey. Can we PLEASE have a peaceful 2008 guys?
The band's decisions during 2007 have been debated and debated again and then debated again following that. So I don't want to waste too much time here. But the band's choice to drop Jeff Scott Soto upset a fan base already hurting from Steve Augeri's departure. The worst thing was the manner in which it took place (being informed by Kevin Cronin backstage at Sweden Rock Festival). But....we move on. In comes new boy Arnel Pineda and the guys have a lot to prove. So go do it - we're watching and waiting.
A brief postscript - one that goes to all bands out there that swap members and what not - folks...if you are going to do it - have some thought for the fanbase that admires and respects you. Such moves create real turmoil and anxiety in people's lives. Try and make it easier on them. They buy your records and concert tickets...
Brad Delp's upsetting passing was another major story and as with everything Boston, it got complicated and caused further fan anguish.
Van Halen got their shit together and got on the road, but not without the usual range of drams, rumors and associated issues.
SPECIAL EVENTS:
Special events? Well, yeah...there was one! MelodicRockFest was the single biggest and most challenging thing I have ever done and I swear I'm still recovering from it. The event ran like clockwork on the day - as least to all assembled - but the challenges of putting it together and running it on the day left me so shattered I still can't contemplate working on another festival yet.
I would like to do another - probably in Chicago next year - but a few things will have to fall into place before that happens. More sponsorship and a true "big name" headliner are needed, but don't think I haven't already made a wants list :)
MRF was a great event though...and it was an absolute pleasure to meet so many site regulars in once place on one day. And to all the artists that took to the stage in the name of celebrating the 10th Anniversary of the site - thank you!
There were many others who pitched in to help and donate time to make the event what it was - they know who they are. But special thanks to Joe Vana, Michael Eden, Kelly Keagy, Jim Peterik and the great people at the Morris PAC venue in South Bend.
I spent a week in Chicago before the event to get things ready and I must say that I was really impressed with the place. Would love to see more of it and hang out a bit longer there next time.
I could type for a week about my experiences there, but perhaps another time. I will recount my memory of staying at Jim Peterik's house for a couple of days when I first flew in. Jim is such a gem...his house is amazing and the studio and guitar collection is beyond words. But not only did he put me up at his house, but he also lent me one of his cars for the entire week I was in town. That's quite the trustworthy leap of faith, considering the person borrowing the car normally drives on the other side of the road!
Spending some time with Jim hanging out and seeing the sights of the city was fantastic and you have to see it to understand it, but every where we go people would thank Jim for his songs and their positive influence on their lives. Driving around town with Jim, going back and forth doing promo for the show and watching him in action, plus listening to new JP/Jimi Jamison demos as we go....was just amazing...
On a side note - it is awesome to see that several relationships were built on this day between the artists. Many of the guys hadn't seen each other for years and backstage was like a big family reunion.
Since MRF, JLT and Jimi Jamison have made regular appearances with Scrap Metal and I think JSS is next. The Scrap Metal guys learnt all the Survivor and JLT material especially for that event, so nice they get to put that to use again!
The Year That Was: The Melodic Music Scene
THE MELODIC LABELS:
Frontiers Records remained, without question the label leader in this field of music. In fact, their nearest rival has always been MTM Music and 2007 proved to be the end for them. So at this point, as far as melodic music goes - Frontiers are unrivaled. And the label had another great year. Highlights from the label were plentiful, including - Stan Bush, JLT, Pride Of Lions, Night Ranger, Kelly Keagy, Allen/Lande, Danny Vaughn, Codex, Frederiksen Phillips, Primal Fear.
Frontiers did diversify on occasion, which all labels are tending to do these days as it is just not possible to stay in business on AOR and Melodic Rock alone. But I think they diversified too far with releases like the God-awful Meldrum album.
And although he played a smaller part in things this year, the Fabrizio Grossi production train is still a worry. Since shining early on, his releases of late have all been tarred with less than favorable reviews and complaints about how he makes things sound in the studio. Both Los Angeles and Indigo Dying could have been better with the use of a different producer.
But, with another incredible line-up of releases this year, no one will dispute that Frontiers are the leading promoter of melodic rock music.
Escape Music continued to do what they do every year. Consistent to the end, they don't try and compete with other labels, and stick largely to their brief - delivering traditional melodic rock/AOR releases. Highlights from Escape this year included Last Autumn's Dream, Code, Airtime, The Ladder, WildKard, Mass, White Wolf and Gary Barden.
Disappointments were few to be seen (and heard!), which is a big compliment for any label.
2007 will be known as the year that MTM Music disappeared. Boy - this one really hurt. Yes, they were a site sponsor, but it was more than that. They were the very first label on board with me and this site when I started out. I loved these guys and enjoyed a fabulous relationship with them over the years. I guess the decline began with Magnus leaving and the label not havening enough A&R experience without him. But at the same time - good A&R costs money and good releases cost more money, so if some of the big budget releases were not recouping, then what can one do about that?
The label fell further behind in 2006 and spent the first few months of 2007 treading water before disappearing. There has still been no press release about the demise of the label, but who would want to send out a message proclaiming such news? Very sad indeed.
Metal Heaven had a solid and building year - they definitely ramped up the number of their releases each month - and delivered some consistent quality metal. They really had some cool hard rock releases, although a couple of anticipated melodic releases fell short - Decoy, Road To Ruin and Paul Sabu.
Of those to impress were the fantastically compiled Voices Of Rock debut, Human Zoo, Empire and Soul Doctor and on a metal front, Stone Lake, Bloodbound and Consortium Project IV.
This kind of line-up puts Metal Heaven among the real label players in this market.
Another label disappeared in 2007 - Majestic Rock Records. Their poor 2006 translated into a non-existent 2007 and now many of their signings are morphing over to the new Kreschendo label. where that ends up is anyone's guess, but Zoom Club and Majestic were both operated the same way and look how that ended.
Like Escape, Lion Music also continued to do what they have always done best - delivering more guitar based melodic metal, progressive and instrumental releases. Their biggest disappointment for the year (in melodic terms) was the House Of Shakira, which just didn't have the song strength of previous releases.
The label appears to be doing well, but they are not immune to the ways of the current world - they issued a warning mid-year about not signing new artists due to the fallout of internet downloading on their sales.
And Lion continues to boast the largest collection of completely unpronounceable artist names on the market!
Rock Candy Records are another label that struggled with anything in 2007 and having fought back from a bad distribution deal are now looking forward to a brighter 2008 and already have new releases flowing again.
Germany's AFM Records continued to grow in stature and added more impressive signings, including my own personal favourite Eden's Curse., plus Rob Rock, Poodles, Lion's Share.
Except if it wasn't for the band, I would still not have heard the record - the label has some serious holes in their promo mailing list and my attempts to get releases each month from them lasted all of one single month.
UK based Angelmilk Records didn't release anything in 2007, but I think that will change in 2008. So the new is out and my position with the label was accepted with great enthusiasm. I was prepared to take some heat from skeptics, but to this point they have been quiet - I get to prove my worth soon!
Angelmilk is a great partnership. For the first time I get to do something in an official capacity that I have been doing unofficially with many labels for years. In my position, I constantly hear new music and artists and pass those on to other labels to look into and I have long been a go-between for labels and artists to contact each other.
This is a great challenge...I have to deliver on a promise to myself to do things a little differently and try and be effective in promoting some new and well known artists. I believe we have a pretty cool line-up evolving and I look forward to announcing details of these singings and plans very shortly!!!
Z Records began making more noise than they have in several years - not since the artist defection fallout. So - they are looking at getting back into the throws of business full time. It will be good to see them carve a brighter future out.
Speaking of promo lists – 10 years after forming this site I still find myself unable to get straight answers and replies from a couple of labels in regards to promo copies of albums I need to feature on the site. The majority of labels and artists can appreciate the concept of free publicity, but a few others remain blissfully ignorant. And they wonder why sales don't improve!!!
I'm looking forward to the year ahead. April 2008 and things are looking pretty good and there is a lot to look forward to from a number of labels.
So far there hasn't been any major dogs unveiled and I'm confident of the best year in a long while...
The Year That Was: Disappointments
DISAPPOINTMENTS OF 2007:
Too many disappointments in 2007. 2006 was pretty bad...2007 even worse. 2008 so far looks better. In 2007 the major disappointments for me were -
TNT - I guess that was the most controversial and highest profile release of the year. I think the biggest question raised was the name on the cover. Any step away from an established sound will raise such questions. Where to from here for the band? Not sure...but work starts shortly on a follow up.
Ozzy Osbourne - Just weak songs...big build up, but little to show for it once it arrived. And Ozzy blamed the internet and downloading for lack of interest in this title.
Queensryche - Their covers affair just continued to add to the bad reputation covers albums have. A couple of interesting songs, but too many that didn't work.
Meldrum - Horrible. Not sure why they got a deal with Frontiers. Normally you can see an upside to a signing, but not in this case.
Peter Criss - I'll avoid even commenting on this. No I won't...beyond hideous. I didn't even review it. I couldn't stomach it.
Velvet Revolver - Boring vocalist and boring songs. I can see a few readers heading to e-mail me for that comment - but let's be honest here. The band fell way short of a decent album and the record buying public agreed.
Duran Duran - way to wipe out 4 years hard work guys!!! Make a come back, do the world tour, make a cool album, do the hard yards, then record a new album of complete shit!
The Year That Was: Rest In Peace
Brad Delp, Kevin Dubrow, Jeff Healy, Dan Fogelberg, Pepsi Tate (Tigertailz), Hughie Thomossan (The Outlaws), Thorstein Aaby (Pagans Mind), Kelly Johnson (Girlschool), Phil Bonanno (DDY Engineer), Richie Sambora's father Adam, Bill Guffey (Shooting Star), Mark St. John (Kiss), Billy Thorpe, John O'Banion, Snake (Tobruk).
If there is anyone that I have missed, please forgive the omission. R.I.P. to all these souls and to anyone else out there that has lost loved ones this year just passed.
The Year That Was: The Predictions Made
Ok, time to look back and embarrass myself with the results from what 2007 predictions I trumpeted at the start of the year. Did any actually come true, or did I bomb out on all counts? Let's see....
Predicted in yellow. Reality in black.
Could Ted Poley have his best year ever - with a new Poley/Rivera album due, The Pleasure Dome coming up, a possible Danger Danger record and even a 4th record potentially in the works???
Well...Ted had a good year, but not his best ever. Only one of these releases appeared. Can we carry this prediction over to 2008?
Will Steve Perry make a new solo album? No. Will Steve Perry make another guest appearance as he has done in the past 2 years? Yes.
No and no. I guess that second thing never panned out.
Van Halen will get through their allotted 40 dates and then that will be it - no new material and no sign of when the next bout of activity will come.
No and yes. Half points. No new material and I don't ever expect it, but the tour continues.
Could ex-pat Rick Springfield finally return to Oz for that long promised live tour his fans (and I) have been waiting for?
Indeed he did and he hopes to return for a full tour again soon.
Toby Rand & Juke Kartel's debut album will outsell and outshine that of Rock Star Supernova's - the band formed from the show Rand was booted from. Revenge is sweet.
Where the f*** is this album??
The Police tour will be the top grossing tour of 2007.
Yes indeed! Full points...$212 million and counting.
Def Leppard will release their toughest rocking record since Pyromania.
Well, the record is still coming, but soundbytes suggest it does indeed rock.
Could Leverage be the next big thing in Metal out of Europe?
I think they are still building on this. I'm still confident...
Who might just split up this year (maybe, possibly, who knows...): Rock Star Supernova, Guns N Roses, Velvet Revolver, Van Halen, Bon Jovi (on hiatus maybe?), Warrant.
Yes to RockStar: Crapnova, Velvet Revolver took a little longer than expected; Warrant did return to Jani, so that's a partial split and wow...Van Halen are still together!
Possible re-unions - Giant, the original White Lion, Mr. Big, Blue Murder, the original Dare line-up, and once again for good measure, or at least wish value - Rainbow, Little Angels, Damn Yankees.
No to Giant (and I don't see that happening any longer); same goes for Mr. Big; Blue Murder didn't, nor in fact did anyone!!! Vinny Burns will join Dare for some live dates, but that was only just announced. A complete strike out here!
The Year That Was: Predicted Biggest Titles
THE PREDICTED BEST OF 2007:
Kelly Keagy, Oliver Hartmann, Danny Vaughn, Pride Of Lions, Last Autumn's Dream, Dante Fox, Night Ranger, Shaw / Blades, Dennis DeYoung, Anberlin, Ra, Threshold, Circus Maximus, Rush, Platitude, Gotthard, JK Northrup, Cornerstone, Pink Cream 69, Jaded Heart, Hughes Thrall II, Street Legal, Howard Leese, Million, Road To Ruin, Royal Hunt, TNT, Treat, Sebastian Bach, Whitesnake, Def Leppard, Stan Bush, Blanc Faces, Foreigner, Frederiksen/Denander, The Hooters, Terry Brock, House Of Shakira, Loverboy, Places Of Power, The Ladder, Robin Beck, REO Speedwagon, Steve Lukather, Tramp's White Lion, Urban Tale, Line Of Fire, Khymera, David Readman, Poley/Rivera, Wig Wam, Mecca, Newman, Dare.
What was not released? Platitude, Hughes Thrall II, Street Legal, Howard Leese, Million, Royal Hunt, Treat, Whitesnake, Def Leppard, Foreigner, Terry Brock, Places Of Power, Steve Lukather, Tramp's White Lion, Urban Tale, Line Of Fire, Khymera, Poley/Rivera, Wig Wam, Mecca, Dare.
POSSIBLE TOP 20 FOR 2007:
Shortening the list even further - what did I say my Top 20 of 2007 would be?
Kelly Keagy, Night Ranger, Gotthard, Pink Cream 69, Jaded Heart, Stan Bush, Foreigner, Frederiksen/Denander, The Hooters, House Of Shakira, Loverboy, Places Of Power, Steve Lukather, Urban Tale, Poley/Rivera, Wig Wam, Mecca, Def Leppard, Newman, Dare, David Readman, Threshold, Anberlin, Robin Beck.
Well, this year's predictions were a disaster! Half the albums were never released and may of those that were disappointed!
I did correctly predicted these albums would make my Top 20 - Kelly Keagy, Night Ranger, Gotthard, Stan Bush, Frederiksen/Denander, Loverboy, Threshold, Anberlin.
So what was predicted to not be released in 2007?
Journey, Terry Brock, 7th Heaven, Air Time, Danger Danger, David Readman, Eclipse, Talon, Styx, Scrap Metal, Crystal Blue, Von Groove, Asia, Lec Zorn, Boston, Tramp's White Lion, Guns N Roses, Aerosmith, Hardline, Vince Neil, Montrose, Black N Blue, Hodson, Motley Crue, Man-Raze, Whitesnake, Burning Rain, AC/DC, Hughes Thrall II, Street Legal.
Another good set of predictions made here. A few were released though (hurray!) - those being Airtime, David Readman and Lec Zorn. The rest remain on a promise for 2008.
VOCALIST OF THE YEAR:
Mike Reno (Loverboy)
No question about it - Loverboy's new record was Mike's record. His voice sounds as good as ever and it was his songwriting and direction that made the album what it was - and that is a very fine record indeed!
Honorable Mentions - Michael Eden (Eden's Curse, MelodicRock All-Stars) for an outstanding debut; Stan Bush for another killer classic vocal on his solo release and Stephen Christian (Anberlin) for bringing melodic and modern together seamlessly.
Past Winners: 2006 - Pekka Ansio Heino; 2005 - Jorn Lande; 2004 - Jeff Scott Soto; 2003 - Harry Hess.
GUITARIST OF THE YEAR:
Thorsten Koehne (Eden's Curse)
The virtuoso German guitarist made his immediate impact as part of Eden's Curse. Combining the shred of Malmsteen with the melody of Schon, Thorsten was all over the debut EC record and deserves his place here as guitarist of the year.
Honorable Mentions - Joeseph Milligan (Anberlin), Paul Dean (Loverboy), Magnus Karlsson (The Codex & Allen/Lande).
Past Winners: 2006 - Steve Lukather; 2005 - Magnus Karlsson
PRODUCER OF THE YEAR:
Dennis Ward (Eden's Curse, Road To Ruin, Jaded Heart, Human Zoo, David Readman, Pink Cream 69, Steve Grimmett)
And that doesn't even include mixing duties and the 3 or 4 projects he was working on for 2008 release! There simply was no competition!!
Honorable mentions - Magnus Karlsson (Allen/Lande, The Codex); Threshold; Holger Fath (Stan Bush)
Past Winners: 2006 - Harry Hess & Pete Lesperance (Harem Scarem); 2005 - Dennis Ward; 2004 - Fabrizio V.Zee Grossi; 2003 - Tommy Denander.
DRUMMER OF THE YEAR:
Kelly Keagy (Night Ranger, Solo, Scrap Metal)
Not content with drummer prowess on Night Ranger and his own solo record, Kelly was also the ringleader for Scrap metal and delivered a knock out performance at MelodicRockFest.
Past Winners: 2006 - Simon Phillips; 2005 - Daniel Flores.
BASSIST OF THE YEAR:
Jack Blades (Shaw/Blades & Night Ranger)
Another double performance from Jack, with Night Ranger and Shaw/Blades, not to mention touring constantly throughout the year, recieving outstanding reviews for his intimate shows with Tommy Shaw.
Honorable mentions - Paul Logue (Eden's Curse, David Readman) & Dennis Ward (Pink Cream 69, Hellbassbeaters)
Past Winners: 2006 - Marcel Jacob.
KEYBOARDIST OF THE YEAR:
Eric Ragno (Ted Poley, David Readman, Steve Grimmett, American Angel)
Once again - no competition at all! The above appearances don't include those releases due in 2008 including some big expectations with China Blue! And, another hero of MelodicRockFest as part of the spare-of-the-moment MelodicRock All-Stars. One of the nicest guys in the business.
2007 Hall Of Fame & Shame Awards A sometimes serious (sometimes not) look at the year just past:
The Best Use Of A Fog Horn In A Song - Pride Of Lions for "Tall Ships" (It was in fact, a French Horn, but if you know the song, you'll get what I mean!)
Most Press Releases Announcing New Signings Without Actually Releasing Anything Award - Chavis Records - Will any of their 2007 announced releases ever actually be released?
Best Guest Appearance In A Recording Studio Without Recording Anything - Steve Perry - For his morale boosting appearances with Steve Lukather and Extreme during 2007.
Best Use Of Pyramid Marketing In An Internet Age - Burn Lounge - Touted as an online music empire for all, this scheme has already got the (negative) attention of consumer groups.
The Rehab Fixes Everything Award - Eddie Van Halen & Richie Sambora - Perhaps not...nice try though!
The Beat The Bootleggers Award - Danny Wilde - Giving away his classic album 'The Boyfriend' at his official website.
The Daftest RIAA Announcement Of The Year - It is illegal to make MP3s from CDs you bought! The RIAA PR department continue hitting home runs, eh?
The Have Your Bimbos & Eat Them Too Award - Bret Michaels - For having his way with a dozen wanna be slutty girlfriends, only to choose none and get to do it all over again!
The More Band Members Present At A Music Festival Than Paying Fans Award - Rock-It Fest - West Virginia June 16. 10,000 people hoped for, but the numbers didn't quite make estimations, with about one hundred fans gathering to see 20 melodic bands play.
The 'Guns N Roses' Most Changes To The Scheduled Release Date Award: Guns N Roses - Taking out their own award (yet again). Who will take their crown when this album is actually released? No one!
Previous Winners: Guns N Roses, Def Leppard, Cheap Trick & Black N Blue
The 'Frankie Sullivan' Lawsuits-Are-Us Award: Motley Crue - Suing drummer Tommy Lee's manager for all his crap decisions! The band claimed "greed," "extortionist tactics" and terrible career advice caused the band to lose millions of dollars in profits and tarnished the band's stellar reputation.
Previous Winners: Meatloaf / Jim Steinman, The World Vs SonyBMG, Frankie Sullivan.
The Honesty In Interviews Award: *TIE* Gene Simmons & Dennis DeYoung - On the value of music in today's Internet world -
Gene Simmons - "The record industry doesn't have a f*cking clue how to make money. It's only their fault for letting foxes get into the henhouse and then wondering why there's no eggs or chickens. Every little college kid, every freshly-scrubbed little kid's face should have been sued off the face of the earth. They should have taken their houses and cars and nipped it right there in the beginning. Those kids are putting 100,000 to a million people out of work. How can you pick on them? They've got freckles. That's a crook. He may as well be wearing a bandit's mask."
Dennis DeYoung - "Nobody pays for things they can get for free. And I'm gonna say it again, nobody pays for things they get for free. If the record companies went from $15 a CD to $5, free is still cheaper."
Previous Winners: Eddie Money, Jamie St. James.
The 'GWAR - Make It Stop Award' For The Most Unnecessary CD: Duran Duran - Red Carpet Massacre. More like a massacre on the ears.
Previous Winner: A Billy Idol Christmas.
The 'Vince Neil' Best Drunk On-Stage Antics Award: Richie Sambora - The Bon Jovi Unplugged performance was a mess and what was seen on TV was heavily edited from the even worse performance on the day.
Previous Winners: Jani Lane, Jani Lane, Vince Neil, Vince Neil and Sebastian Bach.
The Welcome Back Award: *TIE* - Lilian Axe, Waltham, White Wolf, Extreme, The Cult, Led Zeppelin.
The 'Just Release The Bloody Thing Already' Award: - AC/DC, Aerosmith, Foreigner, Guns N Roses, Black N Blue, Hardline - New year, a few new entries, but mainly the same old bloody names! At least Lec Zorn got his record out. Well done Lec!!
Previous Winners: Guns N Roses, Lec Zorn, Black N Blue, Nelson, Hardline, Paul Stanley, Teer, Zion.
The 'Best Interview Of 2007' Award: Dennis DeYoung - Another great chat with the legendary frontman.
Previous Winners: Sammy Hagar, Marcie Free, Steve Lukather.
The Coolest Website Rant Award: *TIE* - Brian May & Marcel Jacob - The Queen guitarist and Talisman bassist both rally around mate Jeff Scott Soto and tell it like it really is after Journey dropped their frontman.
The 'Gene Simmons' I'll Flog Anything Award: Beau Hill - Producer extraordinaire, who isn't flogging a product as such, but rather his mixing services by approaching just about every band on MySpace.
Previous Winner: George Lynch, Gene Simmons.
Most Likely To Find Themselves On The Country Music Channel in 2008: Eddie Money - One bad idea to the next for the once classic Money Man.
Previous Winner: Bon Jovi, John Waite.
The Most Likely To Release A Live Album or DVD in 2008 Award: - more random guesses!
Those nominated last year - Shaw/Blades, Masterplan, Wig Wam, Toto, John Waite, REO Speedwagon, The Police, The Who -
THE PREDICTED BEST OF 2008:
Brother Firetribe, Alliance, Def Leppard, Bombay Black, Kip Winger, Whitesnake, Steve Overland, M.ill.ion, Michael Bormann, Bret Michaels, Journey, Motley Crue, Uriah Heep, Jorn, Poley/Rivera, Anberlin, Blanc Faces, Bob Catley, Crown Of Thorns, Danger Danger, Dare, Eclipse, Extreme, Foreigner, From The Inside, Harem Scarem, Honeymoon Suite, Jeff Scott Soto, Jimi Jamison/Jim Peterik, Mecca, Motley Crue, Places Of Power, Pleasure Dome, Ramos/Hugo, Rick Springfield, Sammy Hagar, Starbreaker, Terry Brock, Tony Harnell, Tyketto, Wig Wam, White Sister, House Of Lords, Khymera, Leverage, Royal Hunt, Steve Lukather, Work Of Art.
Ok, so let's take out what I think won't be released during 2008 (for whatever reasons, but mainly because I'm not confident the albums will be finished in time) - Blanc Faces, Danger Danger, Dare, Terry Brock, Tyketto, White Sister...
That taken into account - what will my Top 20 be this year? And can I say right here and now, I may not be reviewing Angelmilk releases, but I sure can count them in my Best Of lists next year :) And there are a couple of things I am working on right now but cannot announce that I think will definitely feature right up there!!
POSSIBLE TOP 20 FOR 2008:
Brother Firetribe, Alliance, Def Leppard, Whitesnake, Journey, Jorn, Poley/Rivera, Anberlin, Bob Catley, Crown Of Thorns, Eclipse, Foreigner, From The Inside, Harem Scarem, Honeymoon Suite, Jeff Scott Soto, Jimi Jamison/Jim Peterik, Mecca, Places Of Power, Ramos/Hugo, Rick Springfield, Sammy Hagar, Starbreaker, Tony Harnell, Wig Wam, House Of Lords, Khymera, Leverage, Steve Lukather, Work Of Art.
No other predictions for the year ahead this time. Will return to this feature next year...and last but not least....
Dickhead Of The Year Award
I know so many people look forward to this and believe me - there are still plenty of candidates. Several personalities from the Message Boards deserve a good flogging, but I will resist temptation. We all have to move on at some point.
This year I was going to name a certain American beverage company Dickheads Of The Year - for taking 7 months to not bother paying me their sponsorship money from MelodicRockFest. But it seems me alerting them to that fact has prompted a re-think on their part :)
I might get paid after all...
Basically - I'm over last year. Too many problems and I'm not willing to revisit them. 2008 has it's own challenges, so let's see if DOTK returns for the 2008 Awards.