SNAKECHARMER - Second Skin (Review)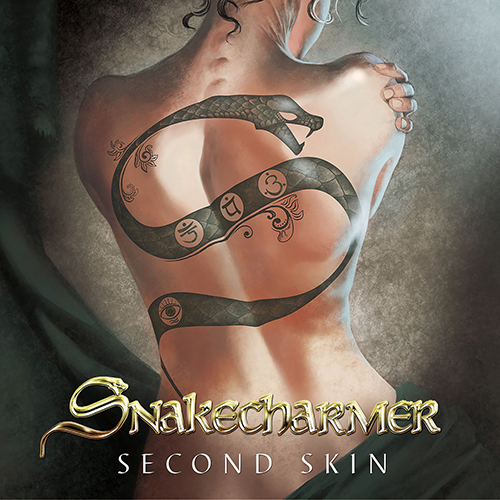 Well it's a lot better than the one-paced and rather bland debut, that's for certain. Tighter production, clearer mix and much better songs. And the band has moved away from the Whitesnake heritage, swinging into a more straight up classic rock vibe. Maybe because Neil Murray is the only snake left after Mickey Moody departed.
Chris Ousey as usual sings his heart out, belting out his best on tunes such as the rocking opening Sounds Like A Plan and the sweeter feel good That Kind Of Love and the fast moving Follow Me Under, which continues a more varied tempo than the debut.
The blues kick in with some hard edged riffing on Hell Of A Way To Live, continuing into the slow burning ballad Fade Away.
The acoustic driven pop/rock ballad Punching Above My Weight is a tail end highlight amongst a few songs that don't carry their weight.
I'd still much prefer Chris Ousey fronting The Distance, or teaming again with Mike Slamer like he did for his debut solo album. Still, it's always good to hear his voice.
Snakecharmer have lost a little of their 'snake' and gained a little more 'charm', but they are still a ways off a classic album. More work on hooks and choruses next time – everything else seems to be in place.