ONE DESIRE - One Desire (Review)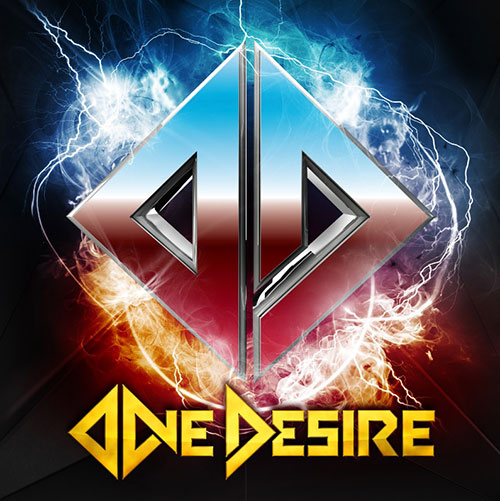 We were forewarned that these guys were great and something special was on the way. And boy, is this something special or what?
In a year packed with A-Game melodic rock and AOR titles, OD (or One Desire) deliver what will surely be one of the top few debut albums in several years. Europe is o
f course again responsible for unleashing another glorious AOR masterpiece on us, this time it's Finland that takes the trophy. 
Vocalist
André Linman
is quite a spectacular find. Powerful, emotional and in control of a wide vocal range – he uses it all here.
If you love keyboards entwined with guitars and a pulsating rhythm section and a sound that brings
Def Leppard
into the 21st Century mixed with
Brother Firetribe, Treat
and
The Magnificent
. It's the
Giuffria
style 80s meets 2017.
OD really do have their own thing going on here and it's one memorable song after another. From the passionate urgency of the fast moving melodies of

Hurt

; to the quirky hard hitting

Apologise

to the commercial high energy anthem that's made for stadium's

Love Injection

.
That's followed immediately by another fast paced melodic gem in

Turn Back Time

; a monster ballad

Falling Apart

(which gets better every listen); then the fast and furious keyboard and bass riff of

Straight Through The Heart

and the hands in the air anthem

Whenever I'm Dreaming

, which seemingly has two monster chorus hooks, each as good as the other.
Do You Believe

 then makes it 8 from 8 as far as killer choruses; while

Buried Alive

is the heaviest track on the album, but also the most keyboard driven. Fabulous!
The band close this monster debut with the heartfelt power ballad

This Is Where The Heartbreak Begin

.
---
Another essential purchase for anyone that loves the usual fare served up by these freakish Scandinavians. We have Work Of Art, Eclipse, Brother Firetribe, Degreed, HEAT and now we have OD. Magnificent debut guys.