One On One With Mitch Lafon - PAT BADGER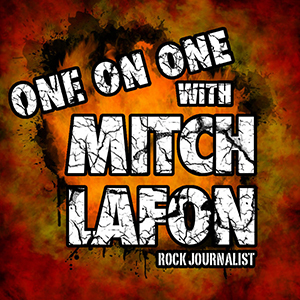 EXTREME bassist Pat Badger guests on Ep. 284 of One On One With Mitch Lafon.
In this episode, bassist Pat Badger of EXTREME discusess the band's recent Pornograffitti Live 25: Metal Meltdown CD/DVD, his thoughts on singer Gary Cherone joining Van Halen, did the band consider replacing guitarist Nuno Bettencourt, former manager Ray Danniels, making a new album, alpaca farming and more.
Quotes from the interview:
New music (time 4.15): "We have been demoing and writing stuff for the last few years. There's a little box of treasures there waiting to be recorded for real."
Rush/Van Halen/ Extreme manager Ray Danniels (time 11.21): "Ray is a tremendous guy. He was in the trenches with Rush from their beginnings. He was like the fourth member. When he took on Extreme, the band was kind of struggling a little bit. It was bad timing when Ray took over."
Nuno Bettencourt in the '90s (time 13.07): "There was a disappointment when Nuno wanted to leave the band. Gary & I were saying to him, 'Get it out of your system. Go make Schizophonic, but don't break up the band. We'll be here. Come back and we'll do another Extreme album, but at the time his heart wasn't in it. He just said, 'I want to go pursue this solo career.' What can you say? It's like a girl breaking up with you."
"So, at the time, Gary and I were in conversations about 'what are we going to do?' Are we going to call it quits? Should we see if there's another guitar player? Plenty of bands have had replacements."
On singer Gary Cherone joining Van Halen (time 14.33): "I was supportive of Gary. I remember being on the phone with him - I'm helping him decipher David Lee Roth lyrics to Panama. I remember sitting on my porch saying, 'Pistons popping. Be no stopping now.' And he's like, 'That's what he's saying?"
Van Halen talk starts at 14.17.
For more about EXTREME visit: