One On One With Mitch Lafon - CHICAGO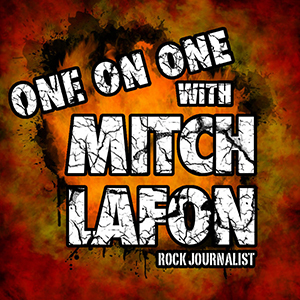 CHICAGO guitarist KEITH HOWLAND guests on Ep. 268 of One On One With Mitch Lafon.
Link To Interview: https://www.spreaker.com/user/talkingmetal/1on1-mitch-lafon-268-chicago-keith-howla
In the show's only interview, Chicago's Keith Howland discusses the band's enduring legacy, touring with Earth Wind & Fire, making new music, guitarist Terry Kath, the Rock N' Roll Hall Of Fame, his outside project 'Button' with The Doobie Brothers' John Cowan & Ed Toth (the band was formerly known as Secret Agent Orange) and much more.
QUOTES from the interview:
The current tour with Earth Wind & Fire (time 1.46): "It's quite the spectacle. The closing thirty minutes of the show (the six song encore with both bands) is worth the price of admission alone. The rest is gravy."
Terry Kath (time 4.17): "Terry was one of my earliest influences maybe with Tony Peluso of The Carpenters. His solo on Goodbye To Love was one of the first rock guitar solos I ever heard."
(time 4.37): "My older brother brought Chicago II home. His drum instructor wanted him to check out Danny Seraphine. It was so cool, so diverse and so musical. We were fans from that point forward and Terry's guitar playing..."
Joining Chicago in 1995 (time 6.09): "It took my awhile to get over the 'pinch me' aspect. The audition was really surreal - when Robert Lamm started to sing I almost stopped playing because I was so flabbergasted that Robert Lamm was standing four feet away from me singing."
'Button' with The Doobie Brothers' John Cowan & Ed Toth (time 27.18): "It's really cool stuff. It's vocal pop but there's definite jam band elements. It's real organic. The record should be out before the end of the year."
Rock N Roll Hall Of Fame/ Peter Cetera talk starts at 20.45
For more about CHICAGO visit:
Online: http://www.chicagotheband.com
Facebook: https://www.facebook.com/Chicago.Official
TWITTER: @chicagotheband
YouTube: https://www.youtube.com/user/chicagotheband1
Spotify: https://play.spotify.com/artist/3iDD7bnsjL9J4fO298r0L0