One On One With Mitch Lafon - PLATINUM BLONDE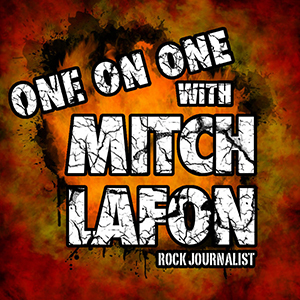 PLATINUM BLONDE singer/bassist Mark Holmes guests on Ep. 265 of One On One With Mitch Lafon.
LINK TO INTERVIEW: https://www.spreaker.com/user/talkingmetal/1on1-mitch-lafon-265-platinum-blonde-mar
In the show's only interview, Platinum Blonde's Mark Holmes discusses making new music, current tour, the band's history, working as a DJ, collaborating with RUSH guitarist ALEX LIFESON, the Canadian music scene, rebranding, his solo projects, and more.
QUOTES from the interview:
New Music (Time 2.08): "To me, new music is everything. I don't want to live in the past."
The Canadian music scene (Time 7.53): "My parents always said I made a huge mistake starting a band in Canada."
Discussing RUSH's ALEX LIFESON starts at the 11.00 minute mark.
Rush's Alex Lifeson playing on the Alien Shores album (time 11.55): "At that time Rush were just in a slight, not a slump, but a 'transition'."
Re-branding himself through the '90s (time 14.29): "The business of music was so corrosive that I just wanted to distance myself from all the insanity."
Staying relevant (time 22.52): "I had to re-invent myself and move forward. So many people 'die' at the age of 27 and aren't buried until they're 90. That's just they way it is. They stop progressing."
Being unique (time 25.54): "It's so much more important to an artist to have a unique voice than a great voice."
For more about PLATINUM BLONDE visit:
Online: http://platinumblondeworld.ca
Facebook: https://www.facebook.com/PlatinumBlondeWorld
TWITTER: @PlatinumBWorld
YouTube: https://www.youtube.com/user/PlatinumBlondeWorld
Spotify: https://open.spotify.com/artist/5oxTKyMgf6POnzlqM1mduA