One On One With Mitch Lafon - NEAL MORSE & MIKE PORTNOY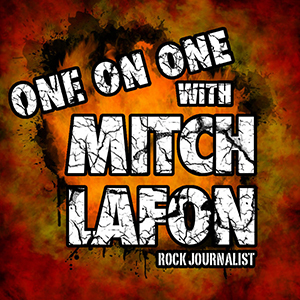 Prog rock legends Mike Portnoy and Neal Morse guest on episode 236 of One On One With Mitch Lafon.
In the episode's first interview drummer Mike Portnoy discusses The Winery Dogs, working with Twisted Sister, his sobriety and his upcoming performance of Dream Theater's Twelve-Step Suite, Flying Colors and much more.
Quote from the Mike Portnoy interview:
The Winery Dogs (time 1.21): "We're pretty much winding down this cycle for Hot Streak. It's been eight or nine months on the road at this point so we're kinda wrapping up."
Managing his time in multiple bands (2.29): "There's a lot of scheduling involved. I have to keep my eye on it and I have to be real responsible. Basically, whatever gets puts on the calendar gets my time."
(time 3.02): "Start of next year will be out with The Neal Morse Band. I'll be out with them for the first four or five months of next year."
Discussing his sobriety and the Twelve Step Suite begins at 9.08
For more about Mike Portnoy & The Winery Dogs visit:
TWITTER: @MikePortnoy & @TheWineryDogs
In this episode's second interview multi-talented instrumentalist Neal Morse discusses his new live album 'The Neal Morse Band - Alive Again', his Inner Circle fan club, friend Mike Portnoy, Spock's Beard, Transatlantic, Flying Colors, his faith and much more.
The Neal Morse Interview starts at the 25.43 minute mark
For more about about Neal Morse visit: