One On One With Mitch Lafon - TOM WERMAN Part 2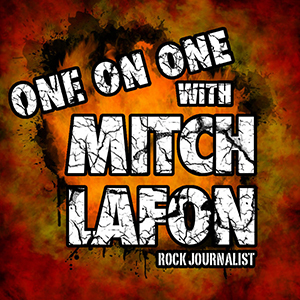 Producer Tom Werman joins Mitch in episode 169 of One On One With Mitch Lafon for an 'encore performance'.
Producer Tom Werman returns! In our second interview with Tom, we covered many things including L.A.Guns, Dokken, Poison, Ted Nugent, Theatre Of Pain (M
o
tley Cr
u
e), the M
o
tley song that was inspired by the James Bond theme, Jeff Scott Soto, Foo Fighters, Cheap Trick, his Stonover Farm Bed & Breakfast and more.
Quotes from the interview:
On Dokken: "George and Don were not the best of friends. In fact, it just appeared that it was Don against everyone else, but he was the writer. He went for the more romantic song and the other guys wanted to rock."
"I did not get along with George Lynch. We had a very divisive engineer. He set us against against one another in very very devious ways. He was a real bad guy." M
o
tley Cr
u
e: "We had to do Theatre Of Pain quickly."
Poison: "Rikki Rockett is the only musician that has ever turned to me and said, 'I understand that I'm not a very good drummer or I'm not the greatest drummer in the world, but I try.' And he did. He just stayed at it, at it and at it. He had the greatest work attitude."
Working with Poison: "We recorded digitally - I knew there'd be a huge amount of punching in and fixing this and fixing that."
Follow Mitch Lafon on Twitter: @mitchlafon