One On One With Mitch Lafon - CHRIS CAFFERY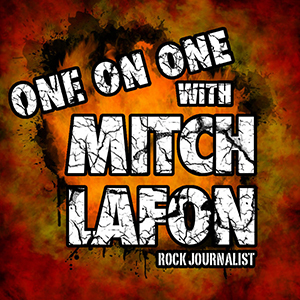 http://www.spreaker.com/user/talkingmetal/1on1-mitch-lafon-137-chris-caffery-savat
In episode 137 of One On One With Mitch Lafon, Mitch is joined by SAVATAGE & TSO guitarist, CHRIS CAFFERY.
Chris discusses his new album 'Your Heaven Is Real', former KISS guitarist ACE FREHLEY, Savatage's upcoming plans, the TSO/Savatage at Wacken performance, his line of Hot Sauces, and much more.
Quotes from the interview:
Savatage: "The word on the street is that we weren't going to play again; which I always hoped and believed we would and we did."
The future of Savatage: "The ultimate decision for Savatage is up to Jon."
On making a new Savatage album: "If they decide it's time to do another record then we'll do it. I'm here. I'm not going anywhere."
Wacken performance: "It was amazing. Every single hand was in the air. Every person stayed from the first note to the last note. It was a great feeling."
His new album - YOUR HEAVEN IS REAL: "I'm really proud of the record. I'm just doing these records for me; to make some music I enjoy playing."
The song 'Your Heaven Is Real': "I had an allergic reaction to mussels in Ottawa and had died for five minutes. That's what that whole song is about."
For more about CHRIS CAFFERY visit: