One On One With Mitch Lafon - BULLETBOYS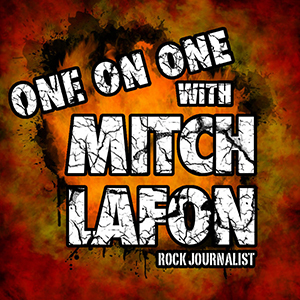 https://www.spreaker.com/user/talkingmetal/1on1-mitch-lafon-bulletboys
In episode 112 of One On One With Mitch Lafon, Mitch is joined by The Voice of the BULLETBOYS, Marq Torien.
In this episode Marq discusses their new album,  Elefante. As well as his time in Ozzy Osbourne's band, former band members, Stephen Pearcy and his time with RATT, working with Van Halen producer Ted Templeman and much much more.
Quotes from the interview:
On his time in RATT: "It was one of the greatest experiences of my musical career because I got to work with the great Stephen Pearcy.'
On working with OZZY after the passing on Randy Rhoads: "We rehearsed for a little over a month (almost two months). I was supposed to start the tour in Europe - Diary Of A Madman. Rudy takes me under his wing, but I knew that he was still devastated by Randy's death and so was Ozzy. I'm supposed to fly out with them and I waited two days, but nobody came to pick me up. I get a call from Sharon. She spoke to my mom, "Ozzy feels he's too young. Tell him that we love him with our hearts, but we just can't do this right now." So they ended up getting Bernie Torme.
This episode is co-hosted by FIREHOUSE guitarist, Bill Leverty.
For more about The Bulletboys visit:  http://www.bulletboysofficial.com 
Facebook:  http://www.facebook.com/pages/BULLETBOYS/121246147910242 
TWITTER: @TheBulletBoys
For more about BILL LEVERTY visit: http://www.facebook.com/LevertyMusic and on Twitter: @Levertya