Sex Drugs & Rock N Roll Show - Featuring TESLA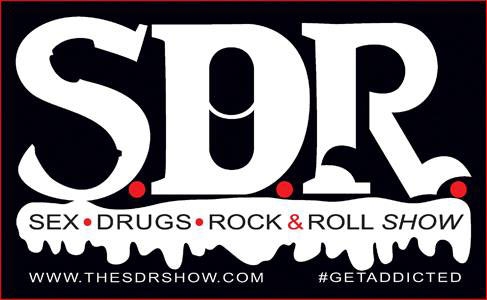 Sex Drugs & Rock N Roll Show - Featuring TESLA
We had 6,000 listeners in the first month.
Then 5600 listeners in week #5!
Hit #6 in iTunes new and noteworthy
#57 in overall comedy (out of about 100,000 podcasts)
 
Really want to continue to build the momentum.
 
The logo is attached.
 
www.theSDRshow.com
 
iTunes: www.theSDRshow.com/ios
Android: www.theSDRshow.com/stitcher
 
Upcoming guests:
 
Russell Allen of Symphony X/Trans Siberian Orchestra
Dave Z of Zrock/Rubix Cube/Trans Siberian Orchestra
Bobby Blitz of Overkill & John Garcia of Kyuss.
 
Upcoming guests include
 
Porn stars, rock stars, actors, celeb chefs and more!