Three Sides Of The Coin - ACE FREHLEY Album Review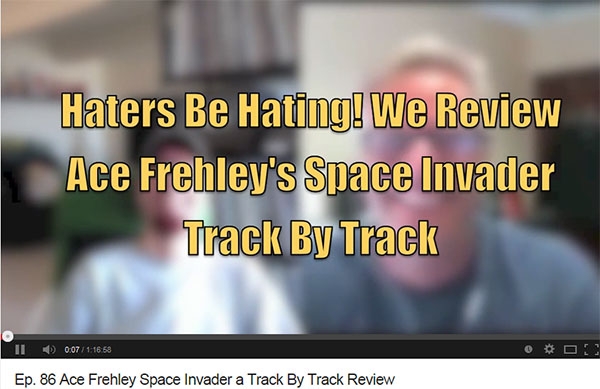 https://www.youtube.com/watch?v=b5L9rso2234
Episode 86, July 29, 2014. Ace Frehley's new album Space Invader landed in our inboxes so this week we do a track by track review. Our first impressions of our first listen. We discuss what is outstanding, what misses the mark and rate the album on a scale of 1 to 10. Mark Cicchini this week catches up with his Music from the Elder part one collectibles.
Since launching a year ago Three Sides of the Coin has been viewed or listened to over 500,000 times. In the last year, Three Sides of the Coin has been joined by special guests including former KISS lead guitarist Bruce Kulick, the Black Veil Brides' Andy Biersack, Frank Munoz associate producer for Ace Frehley's Anomaly album, award winning songwriter Adam Mitchell, Ed Kanon (Peter Criss' drum tech), and Kevin Valentine (drummer on KISS' Psycho Circus album). Three Sides of the Coin was recently picked (October 2013) as a 'What's Hot' podcast by Apple's iTunes.
In the early '90s, Michael Brandvold launched the fifth ever website on the Internet devoted to KISS, KISS Otaku. He was the first to build, launch and maintain Kissonline.com (KISS' official web presence). Tommy Sommers has spent many years on the record show circuit selling memorabilia and meeting many KISS fans.