THE CARS CANDY-O 35TH ANNIVERSARY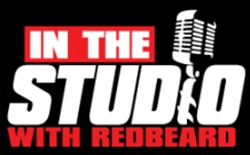 Ric Ocasek, Greg Hawkes Lift The Hood Up On The Cars Candy-O  For 35th Anniversary
Dallas, TX - July 3, 2014. North American syndicated Rock radio show and website InTheStudio: The Stories Behind History's Greatest Rock Bands  celebrates the 35th anniversary of The Cars sophomore smash Candy-O.
The Cars first album accelarated slowly from its Spring 1978 release. The Boston based band was quickly tagged as a New Wave group, a kinda catch-all description of modern rock music that owed little to the Blues, Elvis, the Rolling Stones or Led Zeppelin. The Cars instead sited influences like the Velvet Underground and Lou Reed, plus Iggy Pop as prototypes for The Cars angular alternative sound. But unlike the Velvets or Iggy, The Cars were mainstream.
By the July 4th 1979 holiday, a scant fourteen months after The Cars' debut album all eyes and ears were trained upon the quintet's next model, Candy-O.  "Let's Go", "Since I Held You", "It's All I Can Do", "Dangerous Type" "Got a Lot on My Head" and the title track "Candy-O" would send sparks to the cylinders, resulting in two Top 40 hits and four million albums sold.
Cars frontman Ric Ocasek shares with InTheStudio host Redbeard his belief about the movement of music.
'I think you should be able to dance to every song. I always thought moving to a song was part of the mental attitude one should have. Not necessarily prescribed sorta dance steps, but basically movement.  I always thought things were rhythmic in a way you could dance to, even if they were ballads."
The Cars  Candy-O / InTheStudio interview program is available now to STREAM at:
'http://www.inthestudio.net/redbeards-blog/cars-candy-o-35th-anniversary-ric-ocasek-greg-hawkes/"
Direct Link to InTheStudio broadcast affiliate radio station list:
HYPERLINK 'http://www.inthestudio.net/radio-stations/ 'www.inthestudio.net/radio-stations'