ONE ON ONE WITH MITCH LAFON - SCOTT GORHAM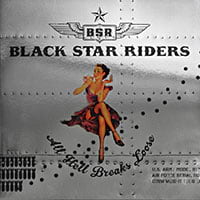 In episode 24 of One On One With Mitch Lafon. Mitch along with RUSS DWARF sit down with Black Star Riders/Thin Lizzy guitarist, SCOTT GORHAM. The three discuss the band's current plans as well as look back at THIN LIZZY's career, the making of a 'brand' name and Scott's guitar collection. In the second half of the episode, Mitch is joined by members of TAX THE HEAT to discuss their new EP as well as using social media to find a fan base.
For more about the BLACK STAR RIDERS visit:http://blackstarriders.com
For more about the TAX THE HEAT check out:http://www.taxtheheat.com
This Episode of One On One With Mitch Lafon is brought to you by the Heavy Montreal Festival taking place August 9th and 10th at Parc Jean Drapeau in beautiful downtown Montreal (Quebec) Canada and this year Features performances by Metallica, Slayer, The Offspring, Lamb of God, Anthrax, Twisted Sister, Exodus and many more!
For more about Heavy Montreal visit: http://heavymontreal.com
Also, check out SKID ROW - August 19th at the Corona Theatre in Montreal. For tickets visit:http://www.evenko.ca/en/show/event/8705
For more about the KISS 40th Anniversary Tribute album for Palliative care (that Mitch organized) visit iTunes:http://itunes.apple.com/ca/album/world-heroes-kiss-tribute/id716859684
Listen to the One On One With Mitch Lafon Podcast on iTunes & Spreaker.
One on One With Mitch Lafon's Official Twitter is: @1On1WithMitch
And the Official Facebook page is:http://www.facebook.com/OneOnOneMitchLafon
Follow RUSS DWARF on TWITTER: @RussDWaRf
 
http://www.spreaker.com/user/talkingmetal/one-on-one-with-mitch-lafon-episode-24