AOR Heaven News: CODE RED, MIDNITE CITY & STATE OF ROCK
STATE OF ROCK return in late 2018 with new album!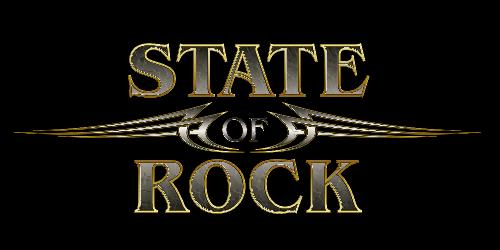 The meeting of minds in Nurnberg; Germany in 2009, through the brainstorm of Georg Siegl of AOR Heaven Records, sported an album, 'Point of Destiny', recorded and written by four European musicians; three from Germany and an English vocalist. Georg's passion for Frontline guitarist, Robby Boebel to record again brought forth an album with Hutch Bauer on bass, Ramy Ali on the kit and Tony Mills (ex-SHY, TNT) on vocals.
The result was a melodic but very tough sounding album with solid production and songs that demanded a replay.
2017/18, sees a return to new recordings, by, 'State of Rock', now split between the UK with Pete Newdeck on drums and Mills being Sweden based, co-writing with Boebel for a second release. Robby Boebel comments: "It's something really special to record an album with someone which I only knew from TV before. We've now been friends since many years and I'm really looking forward to record another album and live dates in late 2018 with Tony."
With the promise of German festival appearances in late 2018, an autumn release guided by video and radio promo will give us a clearer picture of the, 'State of Rock', by December next year.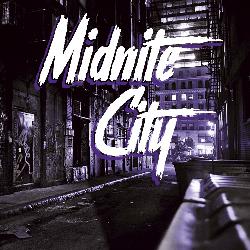 MIDNITE CITY were formed in January 2017 by current Tigertailz front-man (and former Vega, Steevi Jaimz and Teenage Casket Company member and songwriter) Rob Wylde.
Wylde sang, played guitar and bass on the recordings whilst producer Pete Newdeck played drums, provided backing vocals and took care of the production. Wylde also brought in newcomer guitarist Miles Meakin who played  guitar solos on the recordings and former band mate James Martin (Vega) who laid down keyboards on the tracks. After being mixed by Newdeck, the songs were sent to Harry Hess (Harem Scarem) who mastered them at his studio in Canada.
The band's self-titled debut album will be released on AOR Heaven on October 20th, 2017!
Swedish AOR hopefuls
CODE RED
have released a new video for the track "Heat Of The Night", taken from the album "Incendiary" which will be released on AOR Heaven on October 20
th
, 2017. 
CODE RED is the new Swedish AOR sensation led by singer/song-writer Ulrick Lönnqvist (ex SAHARA). The singer teamed up with co-writers Morgan Jensen (Swedish Erotica) and Michael Palace (Palace, Big Time), and along with lead guitarist Oscar Bromvall (Palace, Erika) and keyboard player Kaspar Dahlqvist (Shadowquest, Dionysus) the line-up was complete.