HEAVEN & EARTH Announce 'Hard To Kill' For October 6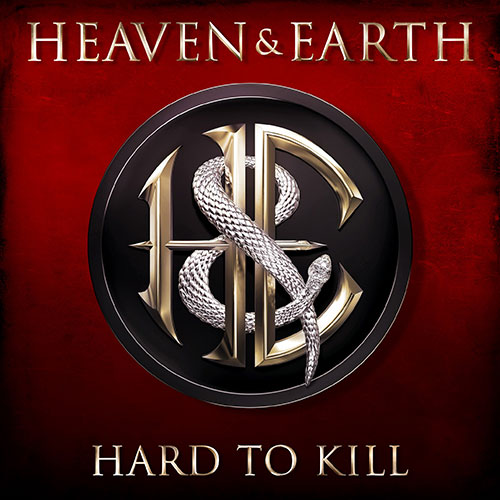 Los Angeles hard rockers HEAVEN & EARTH release HARD TO KILL, October 6 on Quarto Valley Records. It's available to pre-order via

HEAVEN & EARTH

's PledgeMusic campaign. In addition to pre-ordering HARD TO KILL, fans can purchase a range of exclusive merchandise and special offerings from the band, including signed albums, guitars, posters and lyric sheets, Skype lessons with each band member, and even a Skype cooking lesson with singer Joe Retta.

A lyric video for "The Game Has Changed" was recently released and can be seen on the band's official YouTube

page

. It will be available on iTunes September 22.
HEAVEN & EARTH features Joe Retta (lead vocals, guitar, harmonica), Stuart Smith (guitars), Lynn Sorensen (bass and vocals), keyboardist Ty Baillie (who has played with Katy Perry and Robbie Robertson), and essential to the album with his songwriting and drumming is Kenny Aronoff, who has been a sideman to countless bands both live and in-studio including Bob Seger, John Mellencamp, and the Rolling Stones. His distinctive style and energy
is
one to behold on HARD TO KILL. While on tour, the band includes musicians Mike Mangan (Hammond organ and keyboards) and Steven Wilson (drums, percussion, vocals).
Taking HARD TO KILL as a whole, the 11 original songs ring true and the melodies unfold like you have known them your whole life. The title track serves as the band's anthem, a testament to perseverance and the power of rock. "L.A. Blues" exposes the pitfalls of living in the City of Angels, while "The Game Has Changed" dramatically contrasts the past with the present. Meanwhile, "Til It's Over" will earn the admiration of longtime rock listeners, just as the attitude in "Bleed Me Dry" and "Walk Away" will speak to any modern music fan.
With guidance from Ritchie Blackmore, Smith's own performing career took him across Europe with various bands, through New York City, and ultimately to Los Angeles where he first formed HEAVEN & EARTH. The band released two previous albums before he met singer Joe Retta about a decade

HEAVEN & EARTH founder/guitarist Stuart Smith was born in Great Britain, the son of an RAF jet fighter pilot, and he was originally classically trained on the guitar from the age of 8. After seeing a Deep Purple concert in the early '70s, he got turned on to rock & roll. When he was 19 years old, he met guitarist Ritchie Blackmore and the two became fast friends. Blackmore instantly took Smith under his wing and mentored him.
ago,
when both men were touring with The Sweet, known for the classic hits "Ballroom Blitz" and "Fox On The Run." After developing a strong writing partnership, Retta and Smith joined forces to continue the HEAVEN & EARTH legacy.
A native of Rochester, NY, Retta established himself as one of the most versatile singers in Los Angeles. He has performed with The Sweet, Gregg Rolie, Dio Disciples, and Trans-Siberian Orchestra. With Retta out in front, his powerful vocals and world-class musicianship are integral to HEAVEN & EARTH's epic sound.
Bassist Lynn Sorensen, a Seattle native, has performed all across the globe with Bad Company and in Paul Rodgers' band. As a teen, Sorensen studied classical violin and viola; to this day, he maintains a passion for classical music.
"We feel that HARD TO KILL is definitely the band's best work yet, and we're excited to see how it's received," says guitarist Stuart Smith. "We're looking forward to going on tour and playing selections from all four HEAVEN & EARTH albums, as well as a few surprises."
"The reinvention of rock comes to you from HEAVEN & EARTH. A band that brings every riff you ever wanted into the 21st century"
—Chris Lord-Alge, Multi Grammy® Award-winning mix engineer
"The new album from HEAVEN & EARTH is the real deal. Many great songs start out as a great riff, and this album is full of them. Intention, intensity, and emotion. All three are in play here. Well done, guys. Keep On Rocking!"
"On all fronts,
HARD TO KILL
is an album that demands your attention. I recommend a total
surrender,
because those who absorb its savage beauty will be rewarded with a transcendent musical experience."
-- Michael Molenda, Guitar Player magazine