AOR Heaven Announces Oct. 20 Releases - CODE RED & MIDNITE CITY
German AOR/Melodic Rock label AOR Heaven will release two more genre highlights on October 20.
Hailing from Sweden are CODE RED, a new group around singer/song-writer Ulrick Lönnqvist (song-writer for Jim Jidhed, Creye, Mad Invasion and Find Me).
MIDNITE CITY is a new band formed by Tigertailz frontman and former Vega, Steevi Jaimz and Teenage Casket Company member and songwriter Rob Wylde.
---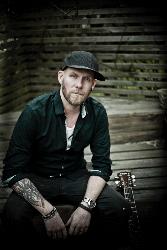 Lead singer Ulrick Lönnqvist initially started out with the band Sahara who released a self-titled album in 2001 on AOR Heaven. Since then he has mainly been working as a song-writer and co-writer for different bands all around Sweden, i.e. with Hal Marabel (Bad Habit), Morgan Jensen (Swedish Erotica), Jake E (Amaranthe), Michael Palace (Palace) and Andreas Gullstrand (Creye) to name a few. So the seed to the new project and band CODE RED was planted many years ago in fact, when colleagues and partners became close friends.
During 2016 while Lönnqvist was co-writing songs for the new albums with Jim Jidhed, Creye, Mad Invasion and Find Me, producer Daniel Flores (The Murder Of My Sweet, Find Me) approached to him and suggested that he really should record an album of his own. It was never Lönnqvist's ambition to be a solo artist, but Flores convinced him and wanted to produce the album. The singer teamed up with co-writers Morgan Jensen (Swedish Erotica) and Michael Palace (Palace, Big Time), and along with lead guitarist Oscar Bromvall (Palace, Erika) and keyboard player Kaspar Dahlqvist (Shadowquest, Dionysus) the line-up was complete. CODE RED was born.
It felt like a natural step to approach Georg Siegl at AOR Heaven, and he believed in the songs and CODE RED right from the start. The band recorded their debut album during the spring of 2017 at Sound vs. Science in Stockholm under the direction of producer Daniel Flores and Ulrick Lönnqvist. It was a pure labor of love, resulting in the melodic rock album titled "Incendiary".
Ulrick Lönnqvist - Lead and backing vocals, Acoustic guitars
Morgan Jensen - Electric guitars
Oscar Bromvall - Lead guitars
Michael Palace - Bass and backing vocals
Kaspar Dahlqvist - Keyboards
Cover design and artwork by Ken Sandin, SinProd. Photography: Anders Fästader, Trailermade Productions. For any further info and news. Visit AOR Heaven's website: www.metalheaven.net, or Code Red Sweden on Facebook.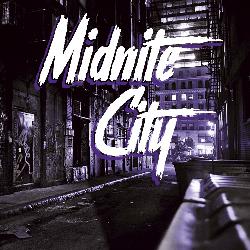 MIDNITE CITY were formed in January 2017 by current Tigertailz front-man (and former Vega, Steevi Jaimz and Teenage Casket Company member and songwriter) Rob Wylde.

Armed with an album's worth of material written under the working title of MIDNITE CITY, Wylde approached friend Pete Newdeck (Newman/ Eden's Curse, Blood Red Saints) to produce three songs forhim to shop to record labels.

Wylde sang, played guitar and bass on the recordings whilst Newdeck played drums, provided backing vocals and took care of the production. Wylde also brought in newcomer guitarist Miles Meakin who played  guitar solos on the recordings and former band mate James Martin (Vega) who laid down keyboards on the tracks. After being mixed by Newdeck, the songs were sent to Harry Hess (Harem Scarem) who mastered them at his studio in Canada.

The songs 'Nothing's Like Losing You', 'Summer Of Our Lives' and 'Think About You' were then sent out to labels and garnered considerable interest across the board, resulting in a deal being inked with German label AOR Heaven.

With a record deal in place, Newdeck officially joined the band as drummer in the Spring of 2017, alongside Miles Meakin on guitar and Shawn Charvette on keyboards.With the line up now in place, the band began work on their debut album at PNP Productions in Tewkesbury UK, completing the recordings in June 2017.

With a sound that the band describes as 'Timeless, melodic rock/ hair metal', MIDNITE CITY cover all bases when it comes to this much loved genre of music. From ultimate feel good, party rock anthems, to brooding melodic rock monsters, to spine tingling power ballads, they are all here in abundance, and then some.

With an album release being planned for October20th,  2017, MIDNITE CITY will be taking their explosive live show out on the road throughout the UK, Europe and the USA in late 2017/ 2018.