MelodicRock Links
MelodicRockXtra
You are here
Home
›
Artist
›
Rhino Bucket
› RHINO BUCKET Delivers 'The Last Real Rock n' Roll' Record April 21 ›
RHINO BUCKET Delivers 'The Last Real Rock n' Roll' Record April 21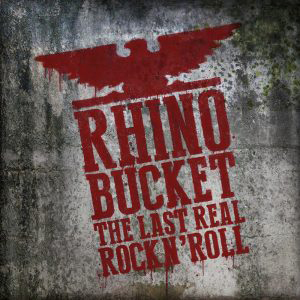 Rhino Bucket joins forces with producer Eddie Spaghetti (Supersuckers) to deliver "The Last Real Rock n' Roll," a blistering collection of hard-hitting, blue collar anthems!
Original members Georg Dolivo and Reeve Downes are joined by Brian "Damage" Forsythe (Kix) and ace drummer Dave DuCey on the Bucket's seventh studio album. Georg - "Eddie came in and reminded us to be the band we were... bad ass. He matched us note for note with his ferocious talent and insight!"
In stores April 21 - pre-sales ship mid-April!
SEE RHINO BUCKET ON TOUR IN APRIL AND AT THE FAMED M3 FESTIVAL IN COLUMBIA, MD - APRIL 29!
Monday, 23/10/17
-
0 comment(s)
http://aorblvdrecords.weebly.com/store.html Steevi Jaimz, singer, songwriter. Probably best known for...
+ continue reading