DAMIAN WILSON Solo Outing 'Built For Fighting' Due Sept 9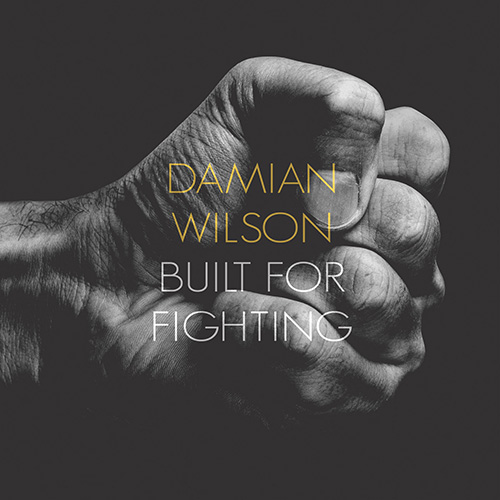 Threshold and Headspace frontman Damian Wilson has announced he will release his new solo album Built for 
Fighting
on 9th September which will be preceded by new single Thrill Me, available to download from 9th August.
The album, produced by Andrew Holdsworth, is Damian's first solo album in more than 10 years. Following suit with his 
previous solo releases, Built for Fighting is a singer-songwriter album containing 11 new original songs and a cover of 
Depeche Mode's Somebody.
The album was recorded over the last 12 months in studios in London (UK), Dublin (IE) and Tilburg (NL) with a group of 
talented musicians, including Bill Shanley (Ray Davies), Lee Pomeroy (Jeff Lynne's ELO, Take That), Adam 
Wakeman (Ozzy Osbourne, Black Sabbath) and Brian Willoughby (The Strawbs).
Built for Fighting was mixed and mastered in Sweden by the Fascination Street duo Jens Bogren and Tony Lindgren, 
who have worked with acts such as Opeth, Devin Townsend and Haken, but also handled Taylor Swift's latest live 
album.
Built for Fighting will be available as digipak CD, 12" Vinyl and as digital download on all major platforms, including a 
special 'Mastered For iTunes' version.
For tour dates and more information visit:
Formats: CD / Vinyl / Digital / MFiT
Release date: 9 September 2016