THE BLACKMAIL SNAPS Score Pete Way's Endorsement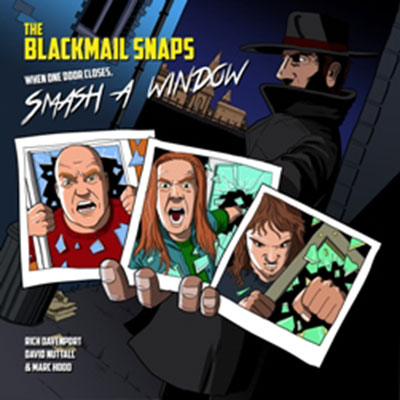 Former UFO/Waysted/Osbourne bassist Pete Way has recommended the debut album from up and coming UK Hard Rockers The Blackmail Snaps via his official Facebook page.

Pete posted: I must say it is very good. Check it out. Its worth it. https://www.facebook.com/PeteWayofficial/photos/a.175270515881499.41629.157854404289777/949013038507239/?type=3&theater

Blackmail Snaps vocalist/guitarist Rich Davenport (Ex See Red, Atomkraft) said "Were completely stoked that Pete took the time to recommend our album. UFO are one of our all-time favourite bands and a big influence on our sound, so weve been having a definite Wayne and Garth moment Were not worthy!"

The Blackmail Snapss debut album, When One Door Closes, Smash A Window was released on 29
th 
January 2016, and is available exclusively via their website, where the band are also giving away a free MP3 track, at
www.blackmailsnaps.com
Samples of all 10 tracks on the album are available for streaming at this link http://blackmailsnaps.com/site/index.php/order-the-album/
Inside Metal host Bob Nalbandian described the band as a great trio from the UK that combine straight-ahead classic 70s hard rock with NWOBHM undertones. Great riffs and memorable hooks!
The band will be gigging throughout the year to support the album.
Pete Way is currently working on a new solo album entitled "Walking On The Edge" and plans to tour upon its release.