RICK SPRINGFIELD Launches 'Rocket Science' Live in Nashville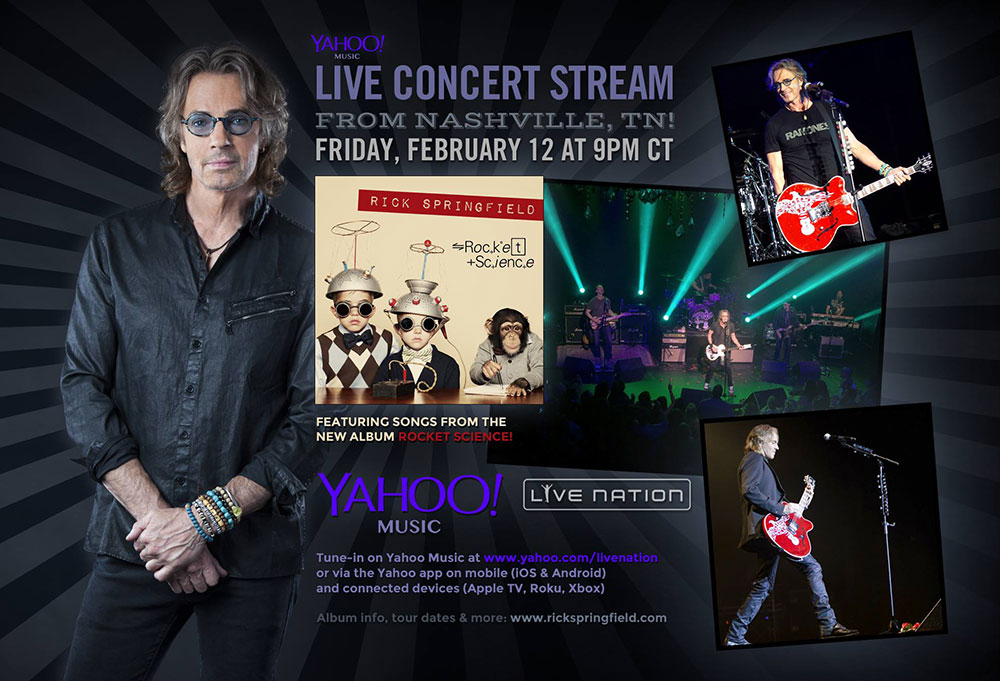 Mark your calendar as we'll be streaming live from Nashville, TN on Friday, February 12th beginning at 9pm CT via 
Yahoo Music
! Catch Rick Springfield live in concert at: 
https://bit.ly/1KrzxjR
 or via the Yahoo app on mobile (iOS & Android) and connected devices (Apple TV, Roku, Xbox). Rick will be performing select songs from his new album "Rocket Science" along with the smash hits and fan favorites!
Tuesday, 28/11/17
-
0 comment(s)
The idea behind WILDNESS began to grow in the summer of 2013 when the first songs were written...
+ continue reading