Pre-Order TEN 'The Dragon And Saint George' EP 12" Picture Disc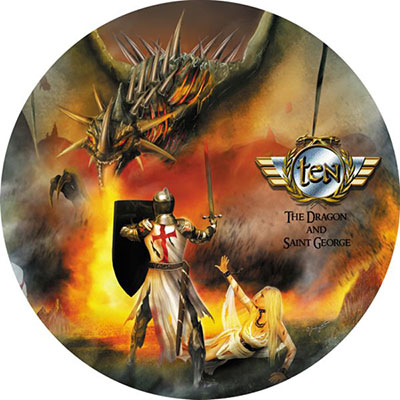 The first week in December sees the release of the first ever Ten picture disc, with the stunning 'The Gragon And Saint George EP' in glorious 12' vinyl.
At first the 4 month manufacturing turnaround seemed a big disappointment but then we realised this would allow us to use the 'Albion' Japanese bonus track for this release, so not only are the awesome THREE unreleased tracks featured on here ('Musketeers ' Soldiers of the King', 'Is There Anyone With Sense?' and 'The Prodigal Saviour'), we also have 'Good God In Heaven What Hell Is This', making this a stunning seven song collection.
Restricted to a very limited 350 copies, this glorious picture disc will be available for £10.99 plus postage, with pre-orders being taken now at www.rocktopiarecords.com. All orders will be sent out as soon as stock arrives and will be the PERFECT stocking filler for this Christmas.