STELLAR REVIVAL's Lost Debut To Be Released on Lion's Pride Music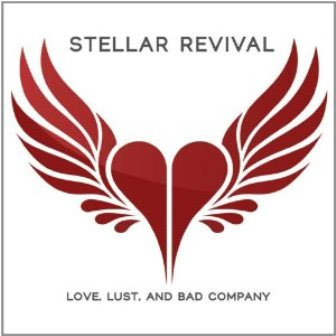 Stellar Revival's debut album, Love, Lust & Bad Company, set for release in Europe through Lions Pride Music.
The band were set to release their major label debut album, Love, Lust & Bad Company, a couple of years ago, but due to unforseen changes at the label the album got shelved and the band short after called it quit.
2015 and ex. Member Daniel Uricoli, (bassist), optained the rights for the album and it got released on Itunes etc. But only in mp3 format.
After some brief talks forth and back Lions Pride Music has gotten the unique opportunity to release the album in Europe and for the very first time ever onto CD.
The album is produced by none other than Brian Howes, who's also famous for working with bands and aritsts like Nickelback, Hinder, Daughtry, David Cook, Skillet, among others. And Mastered By Ted Jensen at Sterling Sound.
The album brings a blend of modern rock along with plenty of guitar solos and some great killer ballads.
The Album is set for release later on in the year.
And watch the lyric video, (below),  for the song, Watch You Walk Away, by Stellar Revival.