2 OOP MR CD Titles Available on CDR - JIMI JAMISON & JIM PETERIK & MRCD3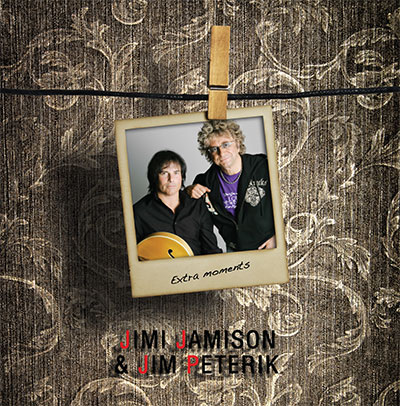 LIMITED EDITION CDR RELEASE
JIMI JAMISON & JIM PETERIK 'Extra Moments'
and 
MRCD - Volume 3
SOLD OUT
These 2 out of print items are back for as long as I have stock. And that won't be long as there's only 20 of each available.
These
items features full original artwork (cover/booklet/traycard) and jewel case, with a
high quality CDR
(with printed graphic on surface) in place of a regular silver CD. Quality guaranteed. These units are only available due to finding a box of various CD covers (print overruns from when originally released) sent from original manufacturer.
JIMI JAMISON & JIM PETERIK 'Extra Moments' 
SOLD OUT
Featuring 12 tracks from the writing and recording sessions of the classic JIMI JAMISON album Crossroads Moment. Long out of print and won't be re-printed ever. The original CDs are going for big money on Ebay when listed.
3. Cry Of The Wild Heart
4. Heart Of A Woman
5. Life No.9
6. I Wanna Touch You There
7. Lifeforce
8. Chiselled In Stone (demo Jim Peterik vocal)
9. She's Nothing To Me (demo Jim Peterik vocal)
10. Lifeforce (demo Jim Peterik vocal)
11. Battersea (Original writers demo, JP Vocal)
12. Life No.9 (demo Jim Peterik vocal)
MRCD - Volume 3 
 ($10 + shipping)
The third release in the MRCD series, this disc has been long out of print and features the following tracks:
01. Brother Firetribe – Midnight Queen
02. Novak – Said And Done (Compilation Exclusive – Previously Unreleased)
03. Mike Tharin & Danny Vaughn – Released (Compilation Exclusive – Previously Unreleased)
04. Tall Stories – Tomorrow
05. JK Northrup – So Long (New 2006 Track)
06. China Blue – Air To Breathe (New 2006 Track)
07. Ted Poley / Vic Rivera – Only Human (New 2006 Track)
08. Stereo Fallout – Go (New 2006 Track)
09. Kee Marcello – Wherever You Go (New 2006 Track)
10. Crush 40 – Never Turn Back (Alternative Version)
11. Edge Of Forever – Distant Voices (Compilation Exclusive – Previously Unreleased)
12. Pride Of Lions – Kayla (Compilation Exclusive – Previously Unreleased)
13. Redrum – No Turning Back (Different Mix)
14. Nexx – Critical (New 2006 Track)
15. Radioactive – Somewhere, Someday (Japanese Bonus Track)
16. Tor Talle & Rob Moratti – Playing With Fire (Compilation Exclusive – Previously Unreleased)
17. Harem Scarem – Coming For You (Compilation Exclusive – Previously Unreleased)
18. Urban Tale – Paris Farewell (Compilation Exclusive – Previously Unreleased)
ALSO UNEARTHED - THE FINAL REMAINING ORIGINAL CD COPIES OF: