MYON's New Album 'Vitalworks' and Video "Otra Vez"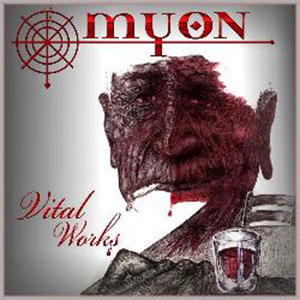 Some things are just too good to be forgotten. Myon is back with new album "Vitalworks".
This long awaited album contains 14 totally new songs, and it's also first Myon album with new lead singer Marco Mannermaa. "Vitalworks" will be released on June 15th, 2015 worldwide.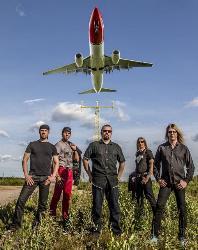 As a preview from the album new video "Otra Vez" will be online 11.05.2015.
"Otra Vez" proofs that rock music can still sound new, personal and fresh, without losing the basic elements of contemporary rock. "Otra Vez" is strongly inspired by original tango from river plate, and as the song's innovative use of Spanish chorus shows, Myon is taking the rock in to totally new direction with "Otra vez"
Vitalworks has been recorded, mixed and mastered at legendary Soundmix studios in Oulu Finland by keyboardist Mika Pohjola. He also produced Myon's 2007's critically acclaimed album "Frameworks."
We're responsible for the PR of this album in Europe and are taking requests from now.
Myon is celebrating the new material by making only a few gigs. First chance to see band live will be:
20.06.2015 at Posion Juhannus Posio, Finland.
Marco Mannermaa Voc, Mika Pohjola Keyboards, Jyrki Laiho Gtr, Keijo Koivikko Bass, Matti Torro Drums
1998 Heaven's Garden
2002 Ghost In Paradise
2005 Slideshow
2007 Frameworks
2015 Vitalworks