BLACK MAJESTY Announce Details For 'Cross Of Thorns' Album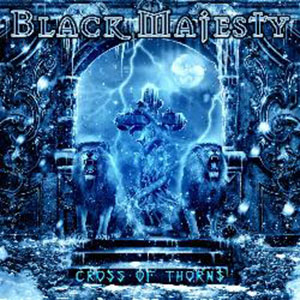 Australian power metal band Black Majesty have signed to new European label Pride & Joy Music for the release of their upcoming sixth studio album titled 'Cross Of Thorns'.
Cross Of Thorns is dedicated to
Dirk Illing
(R.I.P.) - the band's long time artist who did all the band's cover art work for the first five album's.
Cross Of Thorns was mixed and mastered by Roland Grapow (Masterplan) and includes a tribute to Gary Moore with the band recording a cover of the classic 'Out In The Fields' with a lead vocal duet with Jason Old from The Radio Sun. The new album art work was created by Aldo Requena and will be released in July 2015.
BLACK MAJESTY have already played and received great reviews after performing at some of the world's biggest heavy metal festivals including Wacken Open Air Germany, Masters of Rock Czech Republic, Metal Universe Slovakia, Screamfest Australia
The current line-up is: John Cavaliere - vocals, Stevie Janevski - guitars, Hanny Mohamed - guitars & keyboards, Evan Harris - bass, Ben Wignall - drums