SAMMY HAGAR & THE CIRCLE At Your Service May 19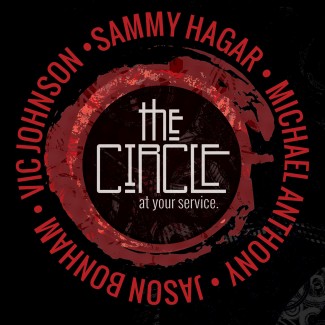 SAMMY HAGAR & THE CIRCLE (that is, Sammy with Michael Anthony, Jason Bonham and Vic Johnson will release a live album At Your Service on May 19.
Sammy's website has this update: "Hey Redheads, The Circle live has landed! I can't tell you how excited I am to share this live release from last year's tour with everyone. It's been my favorite setlist to play, covering Montrose, Solo Redrocker, Van Halen, Led Zepplin, & Chickenfoot AND it's live as mutha!!"
01 There's Only One Way To Rock  5:45
03 Good Times Bad Times  3:26
05 I Can't Drive 55  5:08
08 Little White Lie  4:17
09 When The Levee Breaks  8:18
10 Jason Drum Solo / Moby Dick  6:31
11 Why Can't This Be Love  4:10
12 Finish What Ya Started  4:52
15 Best of Both Worlds  7:03