Lions Price Music News - Compilation Sale & New Signing ZANETA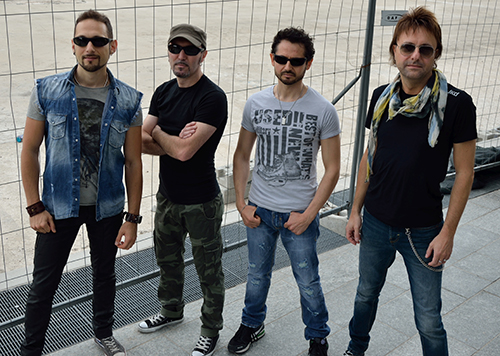 Lions Pride Music is happy to announce the signing of the Italian AOR band Zaneta. The debut album from the band will be available for pre-listning later on at www.lionspridemusic.com the band is in the middle of putting the finishing touch to the music video, Feel You Now. A release date will be made available later on.
ZANETA is a brand new melodic rock band from Italy formed in 2013 by singer Simone Roman, drummer Danilo Marinotti, 6-strings-wizard Fabrizio "Bicio" Leo (first italian guitarist to be signed by Shrapnel Records,3 solo albums and tons of collaboration with the best artists from Italy) and extraordinary keyboards player Steff Brusa (from EVA).
Music of ZANETA was born by the passion of the 4 piece assembly for the great AOR bands of the past (JOURNEY,TOTO,GIANT,SURVIVOR) but the influences of the musicians gave the album a special personal sound.
In other Lions Pride News:
"We'll be putting down the price of the Elements Of Frictions album from 14 USD to 8 USD for the album itself and 2 USD for shipping & handling so a total of 10 USD, this goes for all territories worldwide and is only available thru our site www.lionspridemusic.com and no where else. Next week we'll have a song called, Fifteen, with Paul Laine on it, for 1 min streaming. The song was original intended to have been featured on the Japanese edition of Elements Of Fritions. The song will be made available for purchase only thru www.lionspridemusic.com as mp3 file, price 1 USD."