AMMUNITION Album Gets European Release Via AOR Heaven
Product:
Ammunition - Shanghaied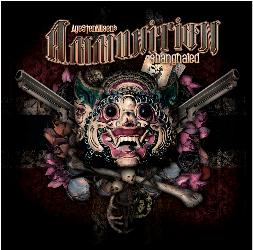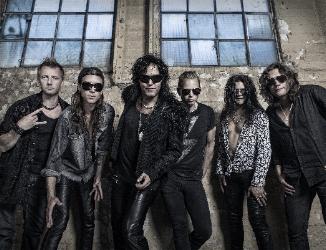 Age Sten Nilsen is picking up where his former band Wigwam left off. Penning new rock anthems with Erik Mårtensson (Eclipse/W.E.T) in Stockholm since October 2013.  When Wigwam surprisingly decided to call it a day after 13 years, Age Sten soon formed his own band, recording the new songs in the vein of the new band effort Age Sten Nilsen
'
s AMMUNITION.
The new material wears the same catchiness as Wigwam, yet offers a rougher and more subtle sound and arrangements than his former band
'
s latter productions.
Produced by one of melodic rocks most esteemed producers Erik Mårtensson, Age Sten Nilsen
'
s AMMUNITON is now on the verge of promoting their first album
"SHANGHAIED" due for a release in January.
With a dream team of rock musicians in the line-up Age Sten Nilsen
'
s AMMUNITION has already had great success in Norway, playing shows to more than 5000 rockers.
This release is available on AOR Heaven outside of Scandinavia.
Line-up: AGE STEN NILSEN -vocals; HAL PATINO -bass (King Diamond/PRETTY MAIDS/Nordic Beast); ROBBAN BÄCK -drums (Sabaton/Eclipse); ERIK MÅRTENSSON -guitars (W.E.T / Eclipse); LASSE FINBRÅTHEN -keyboards (Wigwam/Circus Maximus); JON PETTERSEN -guitars (Åge
'
s Queen show/Bad Habits/Wild Willy
'
s gang)