GRAND DESIGN Debut New Video 'Rock N Roll Heart Attack'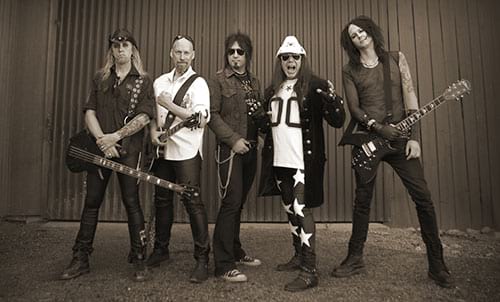 GRAND DESIGN presents new video!
 
Swedish melodic rockers Grand Design premiere the first video off the new album 'Thrill Of The Night' (AOR Heaven), which was released on September 26 on AOR Heaven. The song is entitled 'Rawk N' Roll Heart Attack' and is as eighties as it can be. The band doesn't hide the Leppard spots, which also shows on the album artwork by CA Beckston.  'Thrill Of The Night' has been receiving rave reviews with numerous full scores, which is quite suitable as one of the tracks is entitled '10 Outta 10'.

Later this week the band plays Chicago's Melodic Rock Fest and more shows are being planned for UK, Italy, Sweden etc.
'Thrill Of The Night' will also be released in Japan later this year, by Rubicon Music. The Japanese version will feature two previously unreleased bonus tracks, one being a cover of 'Fallen Hero', paying tribute to the late Vixen guitarist Jan Kuehnemund.

The video was directed and produced by Thomas Tj'der at Acromancy Media (Pretty Maids, Jorn, In Flames etc).
 
Check out the video here: